Dude's car rolls downhill during wild sex session
A horny 18 year old dude has said he'll never have sex in his car again after it rolled down a hill and onto to its side during a rampant sex session with a girl he just met. Supermarket worker Brad Sadler from Derbyshire, had just spent the evening romancing his date at McDonald's where he treated his date to a large chicken nugget meal and a chocolate milkshake. After polishing off their food, the smitten pair headed to the backseat of Brad's Toyota Yaris where they put on some smooth tunes and got down to business.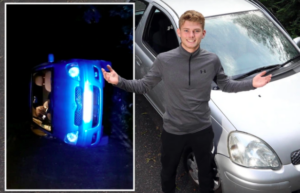 Brad left the engine running during his XXX sex antics but the rocking of the car was so vigorous that it actually made the handbrake fail which sent the car rolling down a steep hillside. Brad, who was naked with a whopping erection at the time, said the car didn't just roll and stop, it rolled across a road and up a bank before flipping on to its side, sending his McDonald's chocolate milkshake all up the interior of his Yaris.
Here's what Brad had to say about his rather embarrassing sex mishap
"We were going at it, but the car was making all sorts of groaning noises. I tried to put it out of my mind until my date screamed, 'The car's moving!'. There was a loud noise as the handbrake gave out."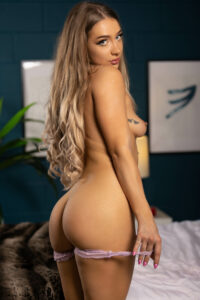 Brad admitted that the horny pair were left standing in the overturned car for at least half an hour before a couple of passers-by spotted them and asked if they needed help. Brad had to hand the two walkers his keys so they could unlock the boot which is how Brad and his date eventually escaped. Before you ask, yes Brad was still completely nude after being released from his car by the kind but now blushing walkers. When police officers arrived at the (sex)scene they told Brad it was the funniest thing they'd ever seen. The old bill even helped Brad find his clothes. After his ordeal, Brad said:
"That's the last time I ever do anything like that in the Yaris."
It gives a whole new meaning to having a roll in the hay. I wonder if Brad managed to secure a second date?!
Browse Babestation Cams for hundreds of hot & horny babes:
Updates and XXX picture and video content: