Originally posted on September 8th, 2013, @Babe_TV's Tumblr posts take us on a trip down memory lane of all the babe channels and the babes who made them.  This post is all about Dionne Mendez babe channel legend:
Some babe channel models have never been remotely interested in any element of their work beyond the money, but if ever you want proof that some models put value for money at the centre of their ethos, and care a great deal about the service they provide, look no further than Dionne Mendez.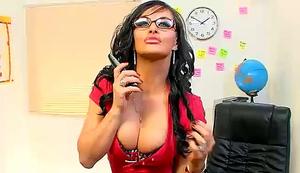 Above: Dionne in the Bang Babes office. Not an experience the caller would forget, I'm guessing.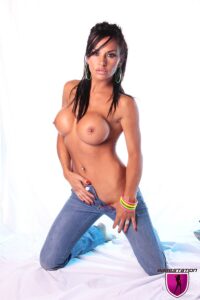 Through her many years of service, extending back as far as 2003 with Babecast TV, Dionne has been one of the most respected figures on the babe channels. As a highly experienced performer and presenter, she became a leading lady in the Freeview revolution by default. Dionne represented high-end glamour and interactive versatility on the all-important Party Girls series of 2008-2009, winning over dedicated new fans with her powerful interpersonal skills and natural, down-to-earth manner. Continuing as a leading name on Babestation, Dionne developed a special bond with viewers, which would lead to some almost soap-opera-style moments.
Dionne broke into tears on the BS Xtra couch, after receiving a flood of goodbye messages from fans on what was to be her last night at Babestation. It was obvious there was a lot of love for Dionne, but this moment made it clear how much it all meant to her. For reference, there was no interruption. The mic was kept live; the camera didn't cut away. And rightly so. It was a sobering piece of TV which verified who Dionne really is. Not a fake, going through the motions, but a woman who cares about what she does, and cares what her fans think. The date was 31st October 2009…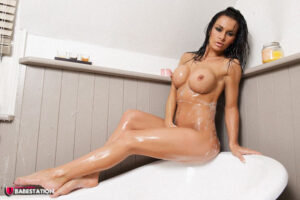 In the event, after less than a month with Elite TV, Dionne returned to Babestation, staying until April 2010, after which she moved to Bang Babes, keeping up more very regular Freeview babe channels work. Dionne was one of the models who moved to Red Light Central after Bang Babes closed down, and that move subsequently brought her back to terrestrial screens on Playboy TV / RLC's Freeview show, which went live on Channel 194 from December 2011. S66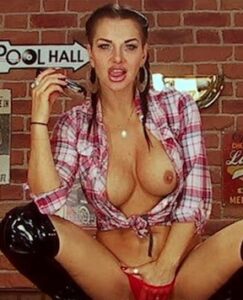 Since leaving RLC, Dionne has been involved in a number of projects, including babe channel work with Bluebird TV, and further appearances on Freeview with Babestation during 2012 and 2013. Online, her work has also continued to create some of the biggest tides of viral buzz in the UK adult industry. If you can still do that after around a decade of TV work, and keep it real, AND maintain commercial integrity, then you can only realistically be described as a legend.