MILF Appreciation – Ever wondered at what age women feel their sexiest? I'll give you a hint, it's not their 20s, which you might expect. It's not even their 30s or 40s. According to research, women feel their absolute hottest at the age of 53.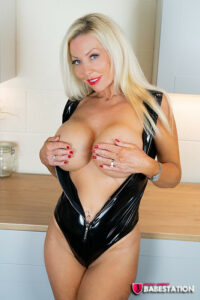 Four out of ten women in this age range stated they felt more confident in their appearance than ever. The idea of romantic relationships, according to nearly a fifth of respondents, is more thrilling than it was when they were younger. Granted, the results of this survey may be a little biased because it was conducted by an over-50s dating agency, but there is a lot of truth to the idea that middle-aged women feel sexier than women half their age. Here's what a 55-year-old Daily Mail journalist, Sarah Vine had to say on the matter:
"By the time you get to my age, you've long since given up trying to be perfect. In your youth, it's a beauty rat-race, and insecurity is rife. Your 40s are even crueller. This is the decade of the perimenopause, when you find yourself clinging to those last drops of youth as the wellspring of oestrogen slowly dries up. But by the time you get to your 50s, you're over all that."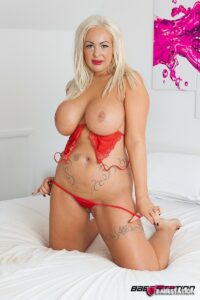 Sarah Vine continued:
"Menopause can actually be liberating. Because yes, it's hard work, and the symptoms are far from pleasant. But once you're through it, there's a lot to be said for the benefits. You're no longer bound by your fertility, no longer in thrall to highs and lows of the hormonal cycle, and there's a kind of freedom in that. You realise, finally, none of it really matters, that what other people think of how you look is irrelevant. There's no point worrying about being overshadowed by someone younger, since so many women are younger. You learn to judge yourself by your own standards and your own limitations and accept both."
You only have to look at smoking hot MILFs such as Liz Hurley, Sharon Stone and Jennifer Aniston, to see that like a fine wine, women only get better with age. Who cares if there's a few strands of grey hair or a little extra booty weight. It's all 'cushion for pushin'. It's all about confidence and older women AKA MILFs, have that in abundance.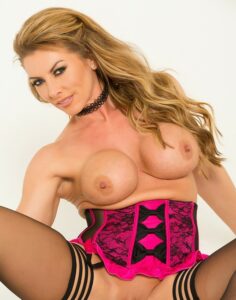 Just take a look at some of Babestation's hottest MILF's – Lynda Leigh is a fan favourite and she radiates raw sex appeal and confidence. Mature milf cougar Lynda Leigh, is an iconic babe channel star. She enjoys showing younger guys how it's done whilst flashing her big tits and shaved pussy on Pervcam. She is an expert at JOI / CEI adult phone chat and is extremely experienced when it comes to bondage and kink.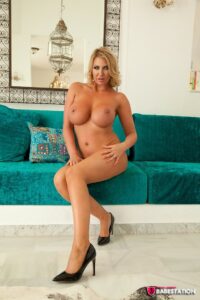 What about British porn star Leigh Darby and blonde babeshow starlet, MILF cougar, Sarah Daniel – both babes are super hot MILF's and love strip naked and show younger guys how to please a more mature woman. Why not check out the Featured babes in Babestation Cams, where you'll find more hot MILF's waiting to satisfy you.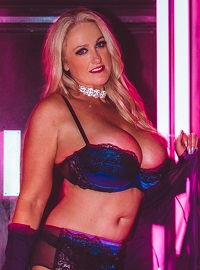 Check out pictures and video of all these sexy MILFs in the Babestation VIP members area!
Find out which sexy MILFs from Rampant TV and Sexstation are trending right now!