Exploring the 10 most popular kinks and fetishes
The majority people in the BDSM and bondage community enjoy a variety of different kinks and fetishes. It would be difficult to mention every fetish out there because there are hundreds, if not thousands of niche kinks and taboos to be explored. However, many kinksters will have a few fetishes that they particularly enjoy. In this blog we'll look at ten of the most popular kinks and fetishes.
Bondage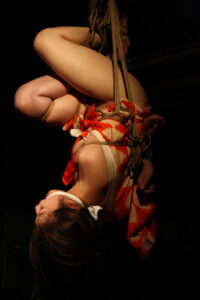 Bondage is the use of ropes, chains or other kinky devices to restrict someone's movement. The most common association with kink is the use of bondage equipment to increase sexual arousal. Bondage can also refer to the ability to control the BDSM experience through safe play and roleplay. Most people associate bondage with being bound and unable to move. However, bondage can also be used for consensual roleplay involving bondage), sadism and masochism, body modification, sexual exploration, spanking and JOI. Some other common types of bondage include: Shibari – where a partner is tied up in rope and Cock cages and ball ties – a device that restrains the cock and balls.
Watch British porn stars and former Studio 66 babes in bondage videos in the latest VIP Updates.
Cuckolding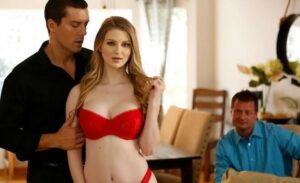 This fetish involves one partner (the cuck) getting pleasure from the humiliation of being the submissive partner. This fetish often involves one partner being fetishised as a dominant role and the other partner being fetishised in a submissive sexual role. Many cucks enjoy watching their partner with an 'alpha male' and will sometimes like to be ordered to lick the alpha's spunk from his partner's pussy. Women who enjoy watching their make partner fuck other women are called 'cuck queens' while men are simply known as 'cucks'. It can involve any type of sexual activity, including voyeurism, exhibitionism, or roleplay. If you're a bit of a voyeur, why not check out Pervcam for a peek at your favourite babeshow model's hidden live camera and buzz their vibratoy.
Foot fetish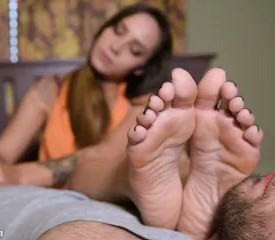 To have a foot fetish is a sexual interest in feet. It can involve a person's fondness for the feeling, touching or kissing of feet. Some people like to smell feet or masturbate using a partner's feet AKA the foot pussy. Mature British pornstar Lynda Leigh caters to a lot of kinks and foot fetishes. She enjoys teasing callers on the live babeshows by removing her stocking and spreading her toes on Pervcam. A foot fetish can take many forms and can be just as diverse as sex interests. Some common activities associated with a foot fetish include wearing specific types of shoes or boots, stimulating the skin of the sole of the foot with a vibrator, and engaging in voyeurism and exhibitionism. Join the VIP members area to see voyeurism videos featuring Megan Rox.
If you're interested in exploring your own foot fetish, there are many different ways you can do so without being judged. Call or cam with one of the girls on Babenation to discuss your foot fetish fantasies or try sexting to ease yourself in slowly.
Former S66Cams babes who enjoy foot worship include Caty Cole, Ella Jolie and Michelle Thorne.
Humiliation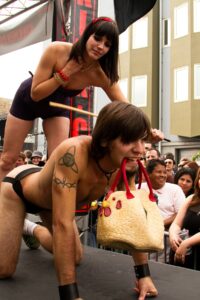 Humiliation involves the submissive partner's body being exposed and used in a vulnerable manner. It can include wearing a blindfold, engaging in activities that make the submissive partner feel ashamed of their body, or engaging in activities with another person that the submissive partner doesn't typically enjoy. It is also associated with bondage or BDSM play, where the submissive partner's body is restrained or made to feel powerless.
Latex fetish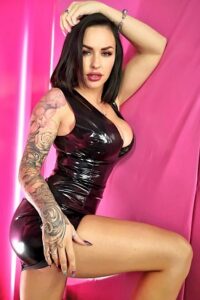 A latex fetish is a sexual interest in wearing or using latex products for sexual pleasure. The terms "rubberism" or "rubber fetishism" are also used to describe this interest in wearing or using rubber products for sexual gratification. People with a latex fetish tend to find the feeling of wearing or using rubber appealing because it stimulates the body and can be considered a form of bondage play. People with a latex fetish often enjoy wearing latex clothes or costumes in their free time because the feeling of being weighed down has a strong appeal for some people.  See loads of latex fetish videos from Jada and other former Studio 66 live phone sex operators by tuning into the babe channels.
Check out the second half of this list in the Top Ten Most Popular Kinks and Fetishes Part 2.