Check out which babes were trending on S66Cams and appearing across the Studio 66 TV babe channels. Who was appearing on their version of pervcam and who was giving the filthy phone sex back in the day. So if you felt awkward you could have your own long distance relationship over the phone with any one of these hot babes.
4th October In History
1537: The first English language Bible is printed.
1669: Death of artist Rembrandt.
1777: Gen George Washington's troops are defeated by the British at the Battle of Germantown, Pensylvania.
1809: Spencer Percival becomes prime minister of the UK.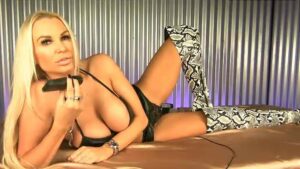 Monday 4th October 2010 Studio 66 Schedule
Breakfast – Sophia Lares
Daytime – Cara Brett & Hannah Martin
Nighttime – British porn star Delta White, Hannah Prentice & Hazel Bond
Years later, you could also feel free to view rampant tv to see Hazel and other good phone sex babes like Sophie Dee on Xpanded
————————————————————————–
4th October In History
1957: The USSR launches Sputnik 1, the first man-made satellite.
1958: The Fifth Republic of France is established.
1970: Singer Janis Joplin dies of a heroin overdose.
1978: Country singer Tammy Wynette was abducted, beaten and held in her car for two hours by a kidnapper wearing a ski mask.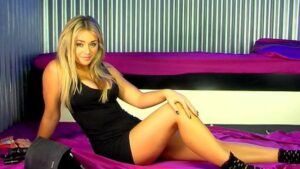 Tuesday 4th October 2011 Studio 66 Schedule
Morning – Caitlin Wynters (Debut)
Daytime – Gemma Hiles, Melissa Debling & Vicky Thomas
Nighttime – Ashley Emma, Dionne Daniels & Lori Buckby
Real life besties, Ashley and Lori and phone sex operators also appeared doing dirty talk together on babenation
———————————————————————–
4th October In History
1982: Helmut Kohl is confirmed as West Germany's new Chancellor.
1983: Richard Noble driving Thrust2 reaches a new land speed record of 650.88 mph in Nevada.
1989: Monty Python star Graham Chapman dies from cancer.
2006: Wikileaks is launched by Julian Assange.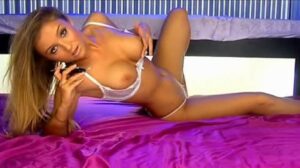 Thursday 4th October 2012 Studio 66 Schedule
Morning – Adele Taylor, Gemma Hiles
Daytime – Caitlin Wynters, Hannah Martin, Sammi-Jo
Nighttime – Alex Brown, Dionne Daniels, Gemma Massey, Lilly Roma, Sammi Tye
Webcam – Becky Roberts (18:00-20:00)
Lilly Roma would also appear with other British pornstars to fulfill your sexual fantasy and enhance your sex life with her sex toys and real time role play on babeshows such as sexstation, red light central and on BSX. You can view her content in the babestation VIP members area.