Imagine catching an STD simply from having sex in a car?! Well that's exactly what happened to a woman who contracted an STI infection after banging her now ex-boyfriend in his old Hyundai Genesis. However, it isn't all doom and gloom because the woman has just been awarded £4.16 million by the car insurance company for her ordeal. And yes, this obviously happened in America.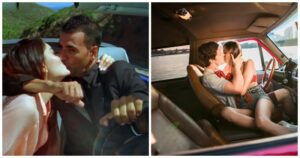 (See all the sex without any danger STIs by joining the Babestation VIP area and seeing videos and pics of the hottest British porn stars.)
The landmark ruling may alter the categories of "injuries" that American corporations will be required to cover moving forward from hear on out. The woman filed a claim with the GEICO General Insurance Company in February 2021, requesting compensation on the basis that she had contracted HPV while riding in the car of one of their insurance members.
According to court records, the woman claimed that her ex knew about his HPV status and a throat cancer tumour but he failed to mention it to her. She said that despite her ex being aware of his diagnosis, he still decided to have unprotected sex with her. The car insurance company decided to pay the woman £4.16 million ($5.2 million) for her damages and injuries after finding him responsible for failing to disclose his infection status.
(Find out what rampant tv, sexstation and babenation babes are highlighted in the Babestation trending page.)
The NHS estimates that most of us will contract at least one type of the HPV virus in our lifetime. Most people have no issues whatsoever with them, but other varieties can result in genital warts or cell changes that can occasionally develop into cancer.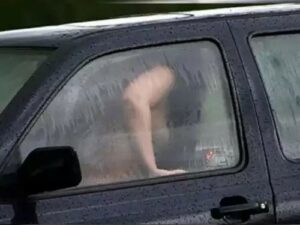 Miguel Custodio, a Los Angeles personal injury lawyer, has deemed the payout "reasonable" despite the fact that a case like this has previously been unheard-of. According to the article fro the Metro, he said:
"If you think about it as an injury sustained while in that person's vehicle, then it totally falls within what an insurance company would be required to pay. Usually, injuries to passengers are the result of a collision, or slamming the door on one's fingers, that sort of thing. But while a lawsuit over contracting an STD from the insured driver may be the first of its kind, this award shows that it's not a stretch for someone to file against an insurance company for any actions occurring in a motor vehicle."
Now there is talk that people might be able to  claim money from home insurance providers if they catch an STI while having sex in their partner's home. Firms are currently looking to call in "an army of lawyers" to find a strategy to defend themselves against similar allegations.
Join these featured babes on BSCams now!