Denise Richards Opens Up About Revealing Her Tits on Onlyfans And How Her Husband Plays Into It.
If you're over the age of 30 you'll no doubt know who Denise Richards is. Known for her roles in movies such as Wild Things and Starship Troopers to then becoming one of Pierce Brosnan's Bond girls in, 'The World Is Not Enough'.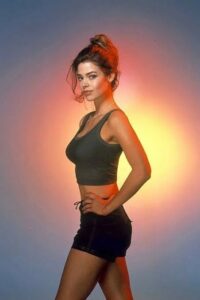 Denise first arrived in Los Angeles and entered the Hollywood scene in the mid 90s, after a successful modelling career as a teen.
Her first modelling job was a photographic ad for Bonne Bell cosmetics in 1991. She also starred in the instructional film "Modelling: What It Takes" for Teen magazine and later in an ad for Max Factor's Premiere 2K.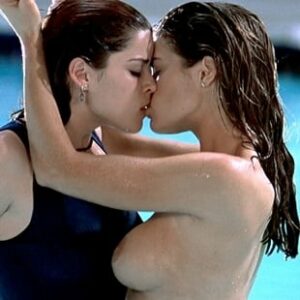 One More Celeb On Onlyfans
Fast forward to the current day and Denise has joined the slew of other celebs to join the monthly subscription site Onlyfans, along with her daughter Sami Sheen. It was Sami who set up her own Onlyfans account first, much to her father's (Charlie Sheen) disapproval. Denise decided to join OF and she apparently has no regrets.
She recently shared her motivation for doing it on the SiriusXM show and revealed how her husband has contributed to the fun in making some of the adult content with her.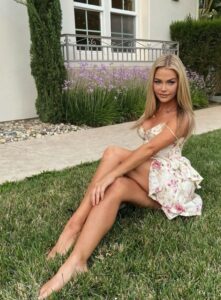 Denise Richards has a number of films and television shows in development after appearing in shows like The Real Housewives of Beverly Hills and The Bold and the Beautiful in recent years.
And it seems that joining OnlyFans was the best possible side gig she could have taken, both financially and personally. Her adoring fans are clearly ecstatic with her decision.
Denise Richards praised OnlyFans for giving her the opportunity to interact directly with her fans in a way that feels like a throwback to more modern fan sites. She said, "I do bikini, I do lingerie," when asked what her content consisted of. She continued:
"I do stuff that is sexier 'cause I also think, 'Why not?' if I'm able to do stuff outside of some of the more conservative stuff that I post on my Instagram. I do show my boobies, my tush. I feel they're already out there if you Google 'em."
Wowzers. Who could resist taking a peek at Denise Richards tits and ass?! Especially now she's a smoking hot MILF. Denise is no stranger to taking raunchy snaps, having previously posed for Playboy many years ago, among other publications.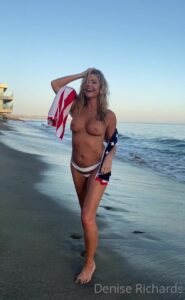 It's clear she still takes great pleasure in showing off her curves and with a rocking body like that, who could blame her. At 51-years-old, this sexy cougar is giving most teen 18+ girls and social media influencers and OF models like Bella Thorne a run for their money.
Denise also addressed the claims that many of the nude pics and porn videos circulating of her are faked. In her words:
"Some of them, by the way, aren't mine. My head has been on other people's bodies over the years, I've learned. It's very bizarre. I'm like, whoa!"
Denise goes on to discuss her husband Aaron Phypers' involvement in her spicy career:
"Sometimes you have to do something else once in a while. And Aaron takes a lot of my content for me. He knows what guys like. I ask him, I show him things and say, 'What do you think?'"
The couple who shoots content together, stays together. In any case, what started as a way to support her daughter's OnlyFans-related backlash has given Denise Richards a whole new lease of life. Keep an eye out for Denise's upcoming TV series 'Paper Empire', where age stars alongside Wesley Snipes and Helena Mattsson.