Babestation model Cici Anders has opened up about her tough past to the Daily Star and revealed how she was brutally teased for her appearance.
Live babeshow
model Cici Anders says that regular taunts from bullies completely ruined her self confidence. She ended up taking  antidepressants for ten years after the constant  torment she received at school.
Cici told the Daily Star
that she had "crooked teeth and huge ears," which made her a target for bullying. Cici Anders was singled out at break time and had her textbooks flushed down the toilet. She even discovered a fake MySpace account created of her where the bullies compared Cici to a rat and labelled her as lanky due to 5'9 tall frame.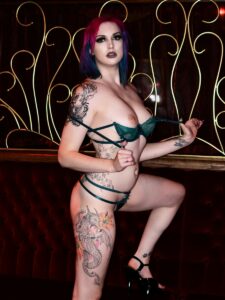 Bisexual Cici discovered her sexuality after leaving education and realised she was sexually fluid. She began experimenting with men and women which prompted Cici to be labelled a 'swinger' by friends. Things started to look up for Cici after she left school. She began working as a glamour model when she was a teen 18+. She made her Babestation debut three years ago and she hasn't looked back Speaking to the Daily Star about her school days, Cici Anders porn said: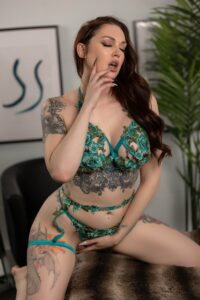 "It was daily bullying and as a result I didn't like school and I would try and avoid going. I had my rucksack flushed down the toilet and had things thrown at me. It was very much focused on my looks, they called me lanky and big ears. It wasn't a nice time and I have tried to mentally block it out. They would take things and hide them from me and it was very much an isolation tactic. Even some of them who did it were people I thought were friends"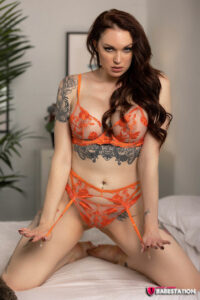 Cici Anders xxx continued:
"I even got to the point where I really wanted to get my ears pinned back. Then they created the MySpace page saying I was a rat and that was not fun. I had a family member get involved and have it removed. I did tell my parents about the bullying and they feel bad they didn't do more."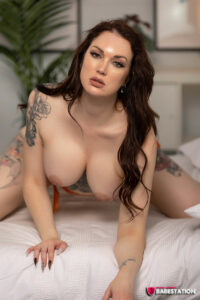 Cici couldn't be more proud of the career she has carved out for herself. She currently works as a cam girl where she puts on regular nude shows on Babestation Cams and she also keeps fans happy with spicy videos on Cici Anders Onlyfans. Cici spoke about her younger self:
"If that young girl could see me now she wouldn't think it was even remotely the same person. I wouldn't recognise myself."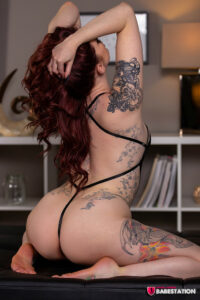 Speaking about her decision to join Babenation, Cici Anders Babestation said:
"I wish I had done it sooner and knew it was an option. I spent most of my 20s hating myself. At first I was like 'god no I can't do this' because I had bright pink hair and was flat chested and I didn't focus on my looks and shut myself away.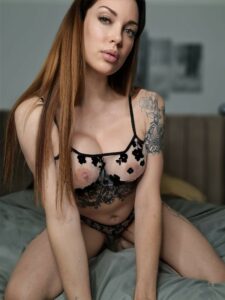 But I feel that doing Babestation has literally made me come alive and the freedom is amazing. It gives you empowerment to control your own life and it's liberating being able to decide your own hours and only work two or three days a week if you want to. I used to not know who I was as a person but now I am like this is what I do, I own this and I am very comfortable with that and I am proud of what I do and don't shy away from it."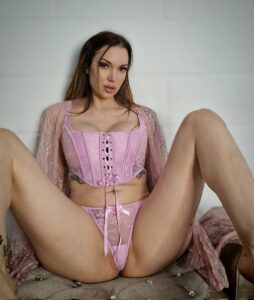 Cici Anders nude is an advocate for body positivity and self expression. Inked Cici has thousands of followers on Instagram and is a fan favourite on the babeshow forum. Her Pervcam shows and naughty private webcam shows make Cici one of the popular models on the platform. Come and see for yourself. Join Cici Anders during a live BSX show or sign up as a VIP to gain access to her raunchy videos.