What exactly is BSX??? – Babestation X, also referred to as BSX, is a channel that broadcasts adult content daily from 10pm to midnight on UK Freeview channel 673. BSX is a unique adult channel known for its interactive live cam babes sex shows, where viewers can engage with the hot babestation babes for fantasy phone sex and access their live sex cams. BSX offers exclusive explicit pay-per-view content that you can't find anywhere else. This allows the babe channel  to provide premium adult entertainment, ensuring that viewers only pay for the specific content they want to watch.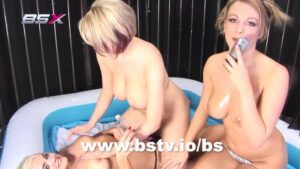 What does BSX stand for?
BSX is short for Babestation X, a British adult entertainment TV channel that showcases live sex shows and adult phone chat. Along with online companies like Brazzers and Killergram, BSX is now recognised as one of the leading providers of adult work video entertainment in the UK, featuring well-known British porn and live babeshow models. Access Babestation X using our simple subscription service. This enables users to enjoy babestation live solo, lesbian phone sex, girl girl shows and hardcore boy-girl content featuring their favourite adult work independent performers.
When did Babestation X start ?
Babestation X made its debut as Babestation Xtreme on freeview channel 96 on April 14th, 2010. Since then, BSX has become one of the most popular mature phone sex and adult channels in the UK.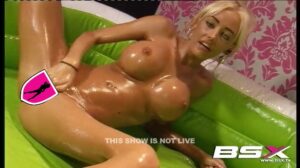 Who is on BSX Live tonight?
From Sunday to Thursday, there isn't a set schedule for BSX. Instead, the Babestation babes who appear on the regular free-to-air show, make appearances on BSX, taking things MUCH further and showcasing more explicit content compared to the free-to-air show. On Fridays and Saturdays, dedicated BSX models take the spotlight, typically featuring in lesbian, girl-girl phone sex shows and solo masturbation where callers get to buzz the models vibratoy.
How much does BSX cost?
All this filth can be accessed with a payment of £9 per night. However, Babestation VIP members enjoy complimentary entry to the members area, where they can indulge in exclusive content and special Babestation online features. VIP members also have the option to request free pins to watch BSX on their own television, enabling them to enjoy the channel's explicit content from the comfort of their homes. This makes Babestation VIP membership highly worthwhile for people who appreciate adult entertainment and seek access to premium content without breaking the bank.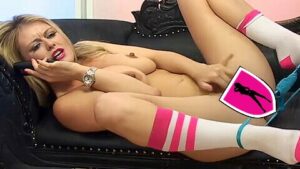 Where can I find the BSX Live schedule?
The weekend Babestation X shows can be seen on the babestation.tv site
BSX Porn
Have you always wanted to interact with real-life British pornstars  on the live babeshows? Well now you can! Join the hottest UK Babestation girls on BSX where only the best entertainment is on offer. From lesbian girl on girl action and solo masturbation to boy-girl Mr.P blowjob filth. Babestation VIP Updates members get to see hardcore content of our models in XXX porn videos. Watch XXX videos featuring Babestation's hottest British porn stars like Anna Lei, Sensi the dirty cleaner, Beth Bennett, Amanda Rendall and lots of former Studio 66 TV girls.
Browse the various categories, such as orgy, lesbian, anal phone sex, DP, feet worship, Latina porn and more. You can also watch clips of BSX for free on mobile or web when you register on the babecall app.