Here are British pornstars, babeshow babes and cam girls who left their jobs at supermarkets for adult jobs, ranging from a Tesco employee who barely made enough money to buy her own food to a Sainsbury's deli worker who went on to win awards for her porn scenes.
Tiffany Diaz stated she was on a zero-hour contract at Tesco before quitting to join OnlyFans in an exclusive interview with the Daily Star. The 24-year-old Manchester lass worked there for two years but made just £450 per month and needed to borrow money just to buy food. She's now a sexy glamour model and Babestation cam girl who used her sudden surge in money to purchase her first house. She spoke to the Daily Star about her change in career: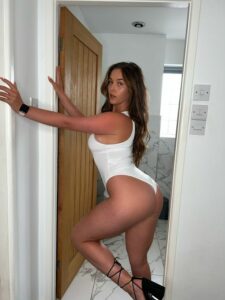 "I was just getting to the stage where I was getting fed up and I wanted more in life. I was living in an apartment and some months I could barely afford to eat and would borrow money from family. The financial difference was massive and I've been able to buy my first home and I've been able to help my friends and family and I am self-sufficient now. Previously I was taking out loans and borrowing money but now I don't have any debt."The brunette beauty added: "If I was still working in Tesco on a zero-hour contract with the current cost of living crisis I don't know what I would do. It would be really hard."
Gemma Massey British Pornstar MILF
Lads mag fave and Brazzers pornstar, Gemma Massey, earns an incredible amount of money with OnlyFans. The 37-year-old MILF had an extremely lucrative career in the XXX porn and cam industry prior to joining Onlyfans, where she appeared in scenes for Fake Taxi and Pornhub and cam platforms for Rampant and S66Cams. Now Gemma makes money from the comfort of her Tamworth, Staffordshire, home. The curvy beauty hasn't always been the glamorous goddess she is today. In fact she worked at Asda while still a teenager. She told the Daily Star: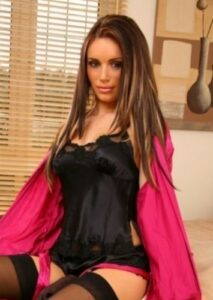 'It all started for me when I was discovered stacking shelves in Asda when I was a teen 18+. At the time, I was pursuing a career as a dental nurse and wanted to supplement my income. A guy approached me and told me he was a photographer and that I could be a glamour model. He gave me his card and decided to give him a call. I was earning less than £5 per hour at the time."
Gemma went on to star in XXX boy-girl and lesbian girl-girl scenes for Bluebird and BSX and she was the first British woman to grace the front page of Penthouse magazine. She goes on to say:
"Glamour, porn and online sex work has really been brilliant for me. Not once have I not enjoyed my work and I have never been intimidated or exploited in any way. I am providing a service for many people out there and it is very lucrative."
Jess West British Pornstar Legend
Jess West has been a British porn star and babe channel model for over a decade but did you know that her first job was behind the cheese counter of her local Sainsbury's. After quitting her job to pose for nude mags, Essex babe Jess West knew she found her true calling. Now Jess shoots boy-girl content with her partner Dimitri on Onlyfans whilst appearing on Babestation Cams, BSX, Brazzers, Pornhub and Fake Taxi. Despite leaving her job at Sainsbury's when she was a teen 18+, Jess has remained loyal to the supermarket, and still does her weekly shop there. She spoke to the Daily Star about the difference in her cheese counter job compared to her X-rated career: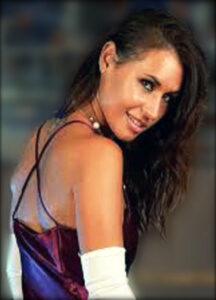 "To me it's little things like going to Sainsbury's on a weekday when nobody is there. It's having that freedom. If I feel sick I don't have the anxiety of having to phone my boss to say I feel sick and can't come in. Those little things make a difference and I like doing my own thing and being my own boss."
Yasmin Baker Babeshow Model
Yasmin Baker is a little bit different to our other babeshow models, because she started an OnlyFans page whilst she was still working at Tesco. However, when nasty coworkers learned about her graphic X-Rated content, the 28-year-old brunette bombshell left Tesco to concentrate solely on shooting picture and video content. The Daily Star quoted Yasmin, who is currently residing in Panama, as saying: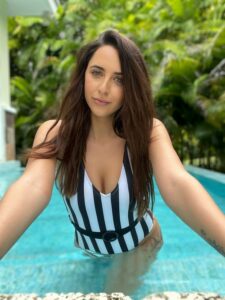 "I decided I was going to keep my four evenings at Tesco just as a little stable income but then my coworkers found out. They started spreading my nude and topless pictures round, huddling in circles and whispering about me while staring. It was crazy considering these were grown adults. It was at that time I decided to quit and take the risk of putting my whole life into OnlyFans."
Yasmin now earns a whopping £70,000 a month Onlyfans and Babestation Cams. This cam babe/British pornstar is definitely having the last laugh.