According to a recent BBC report, it seems that adult content subscription site OnlyFans has paid its owner $500m, which equates to roughly £433m, over the course of 18 months. Dividend payments to Leonid Radvinsky were $284m (£246m) in 2021 and an additional $233m (£201m) since November. The company revealed that the two million content creators currently appearing on OnlyFans earned close to $4 billion (£3.47 billion) in 2021 alone. Those figures are pretty nuts when you think about it.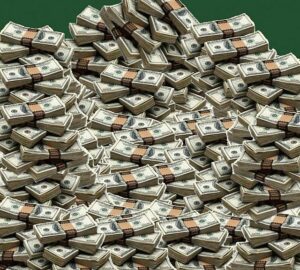 Onlyfans saw a huge increase in credit card users during the pandemic, and it appears as though the numbers have continued to climb. Pre-tax earnings were $433 million last year, up from $61 million in 2020. However, It's not all parties and profits. OnlyFans recently came under fire for not taking sufficient action to stop minors from selling sexual content. A spokesperson for Onlyfans claimed that it was always enhancing its approach to control content and ensure the safety of creators.
With over two million content creators and 220 million users globally, OnlyFans started when it was founded in 2016 after it managed to sneak its way into the App Store after listing the company as an "influencer platform". The app was later removed but not before gaining traction and a lot of attention. When compared to the previous year, the number of fans using the site climbed by 128% in 2021, while the number of creators increased by 34%.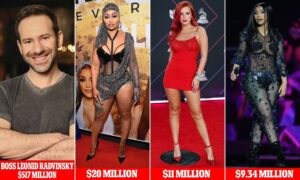 For those who still don't know how Onlyfans works, it's an online platform where people can pay for content (photos, videos and live streams) via a monthly subscription. OnlyFans take a 20% commission fee from all content creators. The site gives musicians, social media influencers and celebrities a platform to charge their fans to interact with them and provide pictures. Megan Thee Stallion has an account. However, it is most well-known for sex workers, cam performers and pornstars, who charge fans for custom XXX content. Chief executive Amrapali Gan said:
"We are empowering creators to monetise their content and have real control over it.We will continue to invest in the creator economy by enhancing safety, developing original OFTV content, and continuing to grow our community of creators and fans."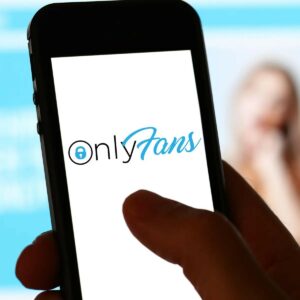 You might remember last year when OnlyFans declared that all sexually explicit content was due to be removed from the platform following pressure from banking partners. However, they stopped the policy modification in response to Onlyfans user outrage. It's probably more strategic marketing on their part but you can't knock it.
Many of the Babestation babe channel babes run their Onlyfans accounts from the comfort of their own homes, and with the full support of the team here at Babestation. Feel free to check out their content, there are massive stocks of photos that you can't see on google photos. Or if want to see the high quality content that Babestation has for you in the VIP members subscription service, join now for quality photos.