Taken from the babeshow forums thread dedicate to Studio 66 schedule, here's three years of babe shows schedules of all the trending babes and a few historical facts thrown in from the exact same date in history.
22nd November In History
1675: Charles II adjourns Parliament.
1718: Death of the pirate Blackbeard (Edward Teach) in battle.
1830: Earl Charles Grey becomes Prime Minister of the UK.
1842: Mount St Helens in Washington erupts.
Monday 22 November Studio 66 Schedule
The phone sex operators were: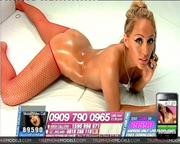 Daytime – Alice Goodwin, Vikki Thomas
Nighttime – Charlie O'Neal, Hazel Bond, Sophia Knight
22nd November In History
1924: Britain orders Egyptians out of Sudan.
1928: Maurice Ravel's Bolero receives its first public performance in Paris.
1930: Elijah Muhammad forms the Nation of Islam in Detroit.
1942: Hitler orders Rommel's Africa Korps to fight to the last man.
Tuesday 22nd November S66Cams Schedule
Showing on the babe channels and rampant tv, waiting to fulfill your sexual fantasy: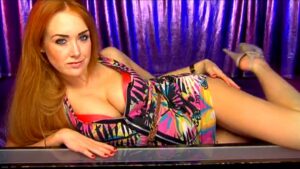 Morning: Lucy Anne & Paige Green
Daytime: Hannah martin, Emma Spellar, Cara Brett
nighttime: Adele Taylor, Hannah Martin (21:00-22:00), Lori Buckby, Rachel Louise, Sophia Knight, MILF Victoria Roberts
———————————————————————
22nd November In History
1963: President John F Kennedy is assassinated while driving through Dallas in a motorcade. Vice President Lyndon B Johnson is sworn in as president aboard Air Force One. On the same day, author Aldous Huxley dies aged 69 and author C S Lewis dies aged 64.
1965: Bob Dylan married Sara Lowndes in a secret ceremony during a break in his tour. On the same day, Cassius Clay wins his second world heavyweight title defence with a 12th round KO of Floyd Patterson.
1975: Juan Carlos I is proclaimed King of Spain as the monarchy is restored after 31 years.
1980: Death of veteran star Mae (Mary Jane) West aged 87.
Thursday 22nd November Studio 66 Schedule
Giving you real life gf experience, role play dirty talk with explicit language and behaviour on the adult phone chat lines: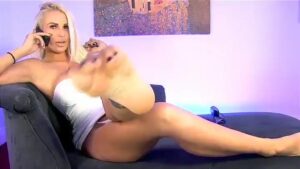 Morning – Jodie Gasson, Sophia Lares
Daytime – Amelia, Hannah Martin, Kitty Lea, Vicky Thomas
Nighttime – Abbee Kimberley, Alex Brown, Katie K, Lilly Roma, Paige Turnah, Hannah Martin (21:00-22:00) Lilly Roma also did cheap phone sex on Xpanded.
Pervcam – Cara Brett (21:00-23:30), Caty Cole (23:00-01:30)
See more of these Studio 66 babes in the VIP members area and the special picture galleries and video walls, all showing exclusive content.