Unleash Your Desires with Aria Rose Babestation Cams
Are you ready to get hot and heavy? Meet our babe, Aria Rose, the stunning brunette sensation on Babestation Cams. In this blog post, we'll take a closer look at what makes Aria Rose so irresistible to her fans. You'll get a glimpse into her life, explore her special features, and learn how to engage with her on Babestation Cams.
Aria Rose is known as the queen of Babestation Cams for good reason. She knows exactly how to turn up the heat and leave her fans wanting more. So why wait? Let's dive in and see what all the fuss is about!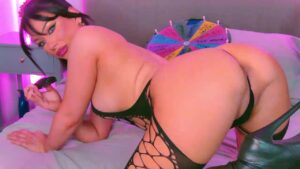 Aria Rose Naked: Babestation Cam's Sensational Brunette
Prepare to be mesmerized by Aria Rose, the stunning cam model who captivates viewers with her beauty, charm, and seductive energy. Experience the allure of this sensational brunette as she entices and delights during every cam session, making fantasies come true.
A Glimpse into Aria Rose Babestation
Delve into the captivating world of Aria Rose, the intriguing cam model who has been making waves in the industry. Discover the woman behind the cam persona and explore the interests, passions, and experiences that have shaped her unique personality. Watch Aria being introducing babeshows brunette interview on Babestation TV.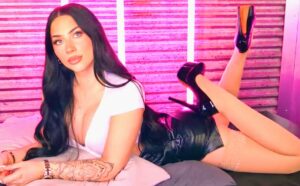 Favourite sexual position?
Doggy .
Describe yourself in three words?
Natural, curvy and cute.
Do you prefer sex indoors or outdoors? 
I like both, although you won't find me getting my kit off outdoors if it's cold. Brrrrr. I hate the cold!
Where is the most unusual place you've had sex? 
The cloakroom of a nightclub .
What's on your sexual bucket list? 
I actually feel pretty fulfilled sexually. Although I wouldn't say no to a threesome of the opportunity were to arise! 
What's your favourite scenario to roleplay?
I love pretending to be the sexy mistress while me and my lover sneak behind his wife's back.
Babestation: What's the strangest request you've ever had on cam?
Aria: Strangest was probably to fart but i don't do that coz i'm a lady lol
Babestation: What's your favourite type of show to perform on cam?
Aria: I love doing a sexy strip tease and showing you all the best angles of my body.
Babestation: What have you always wanted to try on a cam show but never had chance to do yet?
Aria: I've never done a shower show but i think it would be super fun.
What do you look for in a man? 
Someone ambitious and funny.
What are your three best assets?
Eyes, bum and smile.
Favourite outfits to wear on cam?
Anything cute and girly. I like bikinis and tight dresses.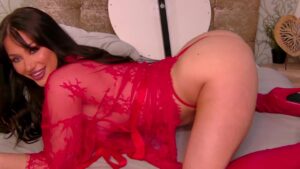 Experiencing the Allure: Aria Rose Nude on Cam
Indulge in an unforgettable cam experience with the captivating Aria Rose. Discover the magic of her shows, where fantasies come to life. Immerse yourself in her seductive world as she takes you on a sensual journey.
Experience the heat and intensity of her performances, guaranteed to leave you craving more. Let her captivate you with her charm, beauty, and irresistible cam skills.
What Makes Aria Rose a Fan-Favorite?
Discover the reasons why Aria Rose has captured the hearts of fans on Babestation Cams. From her captivating performances to her unique talents, Aria Rose has become a standout performer in the cam and on her onlyfans ariarosevip account, earning a loyal and devoted following. Experience firsthand why she is a fan-favorite.
Exploring Aria Rose's Special Features
Discover the array of options and unique offerings in Aria Rose's cam shows that elevate your experience. Unveil the brunette babe Aria Rose in black lingerie created to cater to your desires and enhance pleasure.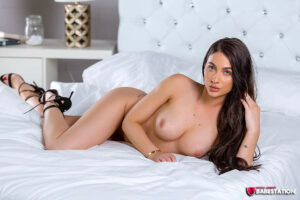 How to Engage with Aria Rose on Babestation Cams?
Engaging with Aria on Babestation Cams is a gateway to an immersive cam experience. Discover the various ways you can connect and interact with her, from chat sessions to private shows. Maximize your enjoyment by building a personal connection and exploring all the features she has to offer.
Why is Aria Rose Considered the Queen of Babestation Cams?
Discover the reasons behind Babestation Cams performer Aria Rose's esteemed title as the Queen of Babestation Cams. Uncover her captivating qualities, unrivaled skills, and magnetic charisma that have solidified her reign as the ultimate cam model on Babestation Cams. Experience the undeniable allure of Aria Rose, the reigning queen.
Conclusion
Aria Rose is truly a sensation on Babestation Cams. Her captivating presence and undeniable allure make her a fan-favorite among viewers. With her special features and intimate performances, she knows how to engage and satisfy her audience. Aria Rose has earned the title of the Queen of Babestation Cams for a reason. If you're looking to experience the heat and intensity that Aria Rose brings to the screen, don't miss out on engaging with her on Babestation Cams. Step into her world and let her take you on a hot and heavy journey that you won't forget. Get ready to indulge in the ultimate cam experience with Aria Rose.