Priya Young, the other half of the dynamic Young twins, has embarked on an extraordinary journey from her earlier years of feeling overlooked to becoming a top trending glamour model. Her story is one of resilience, ambition, and empowerment. While delving into the archives of nostalgic stories, we stumbled upon a dated piece from 2011 that introduces the legendary twins, Preeti and Priya. For this blog post, our spotlight will be on Priya. Her journey is a testament to self-assuredness, aspirations, and the path she forged in the world of babe channels and webcam sex.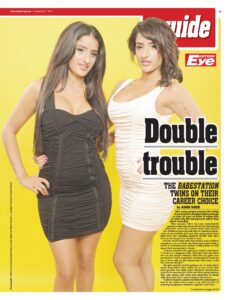 Growing up, Babestation cams performer Priya Young, like her twin sister Preeti, was always drawn to the world of glamour modeling. She was inspired by magazines like FHM, Loaded and Nuts and appreciated the way women were portrayed in them. However, her dream truly began to take shape when Preeti persuaded her to join in their career choice. Their career as glamour models quickly gained momentum, ultimately leading them to Babestation, one of the UK's most popular babe channels. Here, Priya and Preeti embraced their confidence and became the most recognised twins on UK adult television. However, their role extended beyond visuals, as they engaged in explicit adult phone chat with a diverse range of callers and showcased their incredible topless figures.
As a half Indian / half Irish model, Priya has faced criticism from certain parts of the Asian community. However, Priya chooses to focus on the positive comments and the empowerment. She remains unapologetic about her career and encourages those who disagree with their choices to simply not watch her. It's as simple as that.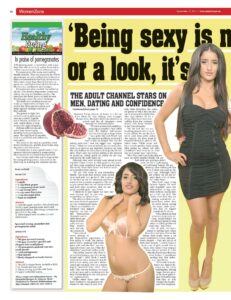 Priya's adaptability allowed her to connect with callers from all walks of life. In the 2011 article, Priya shared that some calls made her laugh, highlighting the range of interests and kinks among her audience. In an environment where smoking hot glamorous women vie for male attention, Priya emphasised that there was no jealousy among her babeshow co-stars. In fact, the dressing room is a fun and vibrant place to be, with naked glamour models walking around and seeking advice from each other regarding lingerie and sex toys.
Back in 2011, Priya revealed in the interview that much like her sister, Preeti, she was also eager to explore opportunities in acting and mainstream TV. Her engaging personality is her greatest asset, (coupled with her phenomenal big boobs) and she planned to connect with a wider audience. Since the article was published a lot has changed for Priya. She earned a place in the top 3% on Onlyfans, made the top 100 British porn stars list on Pornhub and made a brief appearance on Studio 66. Priya was extremely popular on S66 Cams before making a return to Babestation.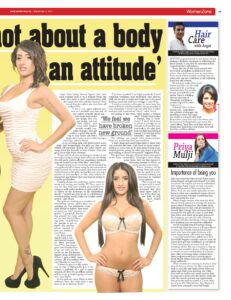 When it comes to dating, Priya admits to having high standards. She values qualities such as confidence, motivation, a good sense of humor, physical fitness, and a sense of swagger in a guy. According to Priya, a woman's sexiness is rooted in her confidence and attitude rather than physical appearance. She believes that beauty is subjective and that self-assuredness is the key to feeling and appearing sexy.
Both Preeti and Priya Young continue to break boundaries, challenge social norms, and empower women, especially women in the Asian community in their careers with unapologetic confidence. Priya Young has been a consistently popular figure in the industry for more than ten years. Her focus primarily centers on solo masturbation performances on BSX and lesbian  girl-on-girl action videos. Fancy having hot webcam sex with Priya? Enjoy a C2C experience via Priya's nude sex cams. Not only will you be able to witness this iconic beauty strip naked on her live sex cams, you'll also be able to send a buzz to her vibratoy, sending pulses to her shaved pussy. Imagine witnessing Priya orgasm in real time.
To explore Priya Young's porn videos, you can become a VIP member, granting you access to the hottest videos featuring both Preeti and Priya. For those eagerly awaiting Priya's next appearance on Babenation, make sure to keep an eye on the schedule, allowing you to join her live, where you can enjoy affordable cheap phone sex and JOI adult phone chat.