Christmas may be done and dusted for another year but some of the top Babestation models recently opened up about their time on the live babeshows throughout the festive season. Speaking to The Sun, the babes revealed that Christmas is the busiest time of year for cam girls and babe channel models with guys splashing out £2 a minute to talk to them.  One of Babestation's top trending models, Amber Paige, is one of a dozen girls who spent the entire festive season camming with horny men. This was her third Christmas working as a webcam model switching her career during the pandemic. Speaking to The Sun she explained: "I just thought well I'll give it a go while I have spare time and if I don't like it I can always leave. I was a restaurant manager and then I left to do this. My friends weren't very shocked but my family very much were. I think they were shocked because I had finished my education and I had gotten this great position in a restaurant. But now they're supportive. They're just happy as long as I'm safe and happy. That's the main thing."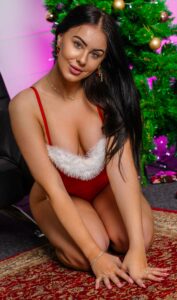 Every November, Amber Paige starts prepping for the busy Christmas period which sees hundreds of callers flock to her individual cam profile. She also received thousands of phonesex calls on Babestation TV. Amber said:
"Things are always busy at Christmas. The start of December always begins quietly because everyone's doing their Christmas shopping. But then towards Christmas people are going out a lot more and there's Christmas parties. People will have a drink and loosen up a bit and decide to give us a call. That's when it gets really busy. Most of the time it's mostly older men who ring on the TV – some of them are just ringing for a chat. On Cams it's usually younger guys. People get lonely at Christmas I guess."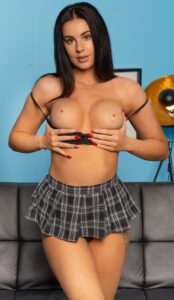 Amber has experienced all types of callers in the three years she has been working in the sex industry. However, she revealed that she is sometimes still shocked with some of the bizarre requests callers make. She said:
"You think you've seen it all but then things just keep coming. I still get shocked every week by something someone says or asks me to do on camera. Every time you think you've dealt with everything someone says something and you think 'God, I haven't heard that one before'. On the other hand, sometimes I hear things and I don't even bat an eyelid – but then I say some of the things to my friends who aren't in the industry and they are shocked. They think my job is really weird and in fairness there are a lot of odd things."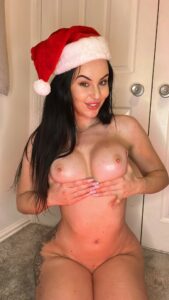 Why don't you give Amber a call on Babestation or take her private on cam for your very own interactive experience whether you're looking for a hot C2C or sexting experience. She loves to turn you on with JOI phonesex, roleplay and pornstar fantasies. Alternatively, sign up as a VIP member to access X-Rated pictures and videos or to receive updates and offers.