Babestation model Alex Le Tissier was featured in the Daily Star just before Christmas where she vowed to spend thousands on her kids after raking it in on Onlyfans during the festive season. Alex Le Tissier, who is the daughter in-law of ex-footballer Matt Le Tissier, used to rely on giving her kids second hand presents or homemade gifts at Christmas but she is now in a position where she can afford to splash out.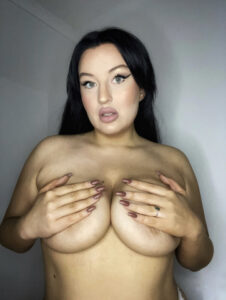 Live babeshow icon Alex Le Tissier chose to lavish her four children with extravagant gifts over Christmas after having a particularly good quarter on Onlyfans where fans can subscribe to her X-rated gallery pictures and videos. In those videos Alex can be seen stripping topless and nude and engaging in sexual fantasies. She also offers custom content where fans can request a specific video or phoney from Alex. This could range from bondage and feet worship to sploshing and pussy play. Alex has been working on the well known babe channel Babestation for over 5 years and she has become increasingly popular with viewers. Alex Le Tissier is a trending model in the babeshow industry and she has gained a lot of attention due to her celeb status. She regularly appears on Babestation Cams as well as other Babenation products where viewers get to watch her explicit private shows or partake in sexting with her.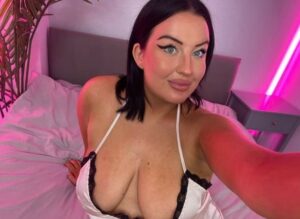 Alex once described herself as a 'bargain hunter' who would shop for Christmas gifts up to seven months in advance in order to stagger the cost. However, since joining Babestation and growing her Onlyfans account, Alex has increased her fanbase and her income to an incredible amount. She now makes thousands of pounds a month and she still gets to ensure plenty of quality time with her family and friends. Alex opened up to the Daily Star about those dark days pre Babestation:
"I would always get really down at Christmas because I would worry so much about how much I needed to spend on food and presents. I was also really reliant on other family members to buy these gifts. All the presents I used to get for my kids were all pretty much second hand and when I was struggling I would be saving up and buying things a good seven months beforehand. Now I can just go into town and get everything my children want in one day."
Big Tits porn babe has loads of content for you in the VIP area!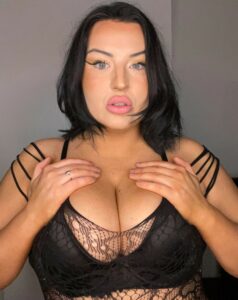 "It's quite funny because I think my eldest has caught on to the fact I have more money now. We totalled up her Christmas list and it came to £1,365. She just put a note on it saying I don't have to get everything on it so I asked her what she really wanted. I could get everything on the list and that's really cool but just out of principle I don't want her to expect it so we've just picked out some bits."
As well as splashing out on pricey gifts for the family, Alex and her husband Mitch have only just returned from a family holiday to Disneyland Paris where she spent thousands of pounds on hotels, treats and meals out. Alex said it was a blessing to be able to treat her family to such a special trip. Her current lifestyle is world's apart from her old life when Alex was once considering using food banks to feed her family. However, now her bank balance, along with her mental health, is much better thanks to the financial freedom Onlyfans and Babestation have given her! Reflecting on the past year, Alex said: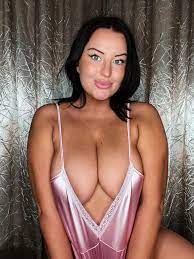 "I am so happy because this is what I wanted. I think a lot of people loved the fact that I was honest and said I wanted to be really rich and famous because I don't think a lot of people say that out loud. Now I'm just excited for the future and what's to come next year."