This is the story of one of the British Museum's dirtiest secrets, the 'porn room' a.k.a, 'The Secretum.
The British Museum welcomes over 7 million guests through it's doors every year, quite a few more than when it first opened back in 1759 and patrons had to send off a written application to obtain tickets and even they were limited to just ten every hour, even if you were approved.
Since those early days, The British Museum has seen numerous evolutions.  One of it's first features came in the Victorian ere, with a room called, 'The Secretum' or to give it it's official title, 'The Cabinet Of Obscene Object.'  This was the place where The British Museum would house it's most controversial pieces, in the wake of the 1857's Obscene Publications Act.  Labelled by it's curator as, 'abominable monuments to human licentiousness.'  The Secretum, or to give it it's un-official title, 'The Porn Room' would only give access with special permit to gentlemen who could prove, 'mature years and sound morals' and lasted almost one hundred years with new items being added to the collections all the up to the 1950s.
Just in case you're not a 'gentleman of sound morals and mature years'….let's take a look at you….alright, two out of three ain't bad.  Here's some examples of what was on display in the porn room a.k.a, The Secretum…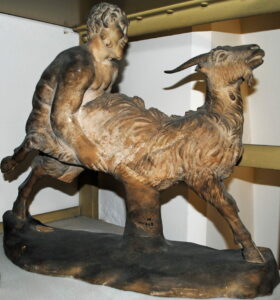 This first image depicts a Satyr, (a male nature spirit with the ears and tail of a horse and always depicted with an exaggerated erection) here seen having sex with a goat…still owned by the museum but no longer displayed.
Then there's this orgy scene depicted on a stone temple wall, (You can watch more life-like orgy scenes by becoming a Babestation VIP member by following this link.)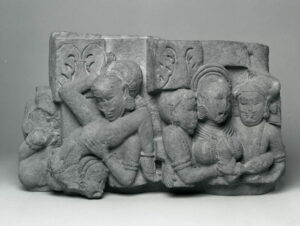 And lastly, here's this cheeky piece from ancient Rome depicting a woman sitting on a penis that appears to be protruding from the tail of a crocodile…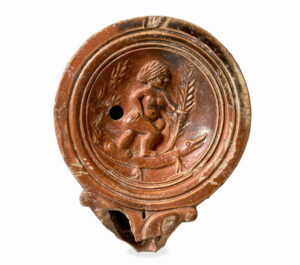 For more XXX action get involved on Babestation Cams to play with a massive variety of sexy babes!