Thanks to the Babeshows forum providing past examples of the studio 66 schedule for anyone who is interested we've compiled 4 years worth, between the years of 2010 and 2017 so you can look back at who was around on the live babeshows back then but we're not talking about Xpanded or Babenation, this blog is dedicated to the studio 66 schedule.  Enjoy!
11th May in History
330 Constantinople (Byzantium) becomes the capital of the Roman Empire.
1995 More than 170 countries agree to extend the Nuclear Nonproliferation Treaty indefinitely and without conditions to prevent the spread of nuclear weapons
1969 British comedy troupe Monty Python forms, made up of Graham Chapman, John Cleese, Terry Gilliam, Eric Idle, Terry Jones, and Michael Palin.

1981 Andrew Lloyd Webber's musical "Cats" (based on poetry by T. S. Eliot) directed by Trevor Nunn first premieres in the West End, London.

Tuesday 11th May 2010 Studio 66 Schedule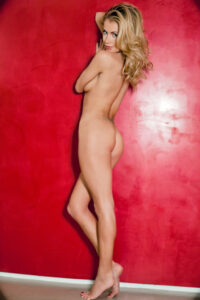 Bringing you hot phone sex:
Breakfast – Becky Roberts
Daytime – Alice Goodwin, Sammie
Nighttime – Caty Cole, Kitty, Leyla
(More schedules right here, with the Babestation Schedule ready to view!)
11th May in History
1893 Henri Desgrange establishes world's 1st bicycle world record, travelling 35.325 km (21.95 miles) an hour
1983, Aberdeen won the European Cup Winners' Cup, beating Real Madrid 2-1.
1812:Prime Minister Spencer Percival is assassinated by John Bellingham in the lobby of the House of Commons. On the same day, the waltz is introduced into English ballrooms. Some observers consider it disgusting and immoral.
1891: Prince Nicolas (later Tsar Nicolas II of Russia) survives an assassination attempt in Japan.
Wednesday 11th May Studio 66 TV Schedule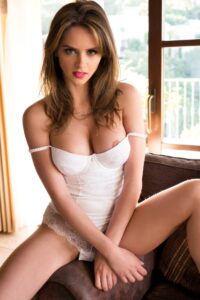 Giving you filthy cheap phone sex
Morning – Becky Roberts, Sophia Lares
Daytime – Emma Spellar, Vikki Thomas
Nighttime – Adele Taylor, Danica, Dionne Daniels & Sophia Knight
11th May in History
1904: Birth of surrealist Salvador Dali in Spain.
1927: Louis B Mayer forms the Academy of Motion Picture Arts & Sciences.
1931: "M" Fritz Lang's first sound film starring Peter Lorre premieres in Berlin.
1949: Israel becomes a member of the United Nations. On the same day, Siam renames itself Thailand.
Friday 11th May 2012 S66 Schedule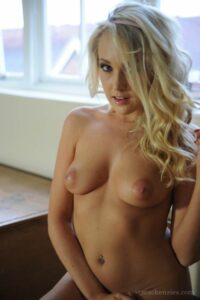 providing sexy adult phone chat
Morning – Hannah Martin,Lucy-Anne Brooks
Daytime – Alice Goodwin, Becky Roberts, Caitlin Wynters
Nighttime – Caty Cole,Dionne Daniels, Riley Jensen,Tori Black, Victoria Roberts
(Join Alice and Caty for hot pervcam shows)
11th May in History
1960: Israeli soldiers capture Nazi war criminal Adolf Eichmann in Buenos Aires.
1966: Real Madrid beats Partizan Belgrade 2-1 to win the European Cup in Brussels.
1972: John Lennon appeared on the US television 'Dick Cavett Show', claiming he was under surveillance from the FBI. Turns out he was right.
1981: Reggae superstar Bob Marley died from cancer aged 36. On the same day, Andrew Lloyd Webber's musical Cats premieres in the West End.
Saturday 11th May 2013 Studio 66 Schedule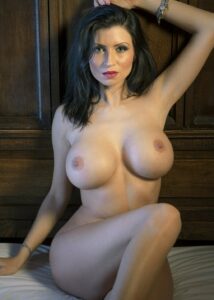 Morning – Anastasia Harris, Hannah Martin, Lexi
Daytime – Cara Brett, Lucy-Anne Brooks
Nighttime – Adele Taylor, Becky Roberts (22:00-05:30), Caty Cole, Lucy-Anne Brooks (21:00-22:00), Sophia Knight
Webcam – Lilly Roma (21:00-23:00)
(Lilly Roma also appeared on Red Light Central and Sexstation, you can find XXX videos and pics of her in the Babestation VIP members area featuring regularly updates every week!)
Register free on babecall to have a filthy adult phone chat or a private one to one babecall cams show with any of our horny babes.
See more Studio 66 Schedule blogs here!
11th May in History
2000: Death of author Douglas Adams aged 49.
2010: David Cameron becomes Prime Minister after forming a coalition government between the Liberal Democrats and his own Conservative Party.
2013: Wigan Athletic cause a major upset, defeating Manchester City 1-0 at Wembley to win the FA Cup.
DJ Khalid, Just Bieber and Chance the Rapper hit number 1 in the charts with 'I'm The One'
Thu 11th May 2017 Studio 66 Schedule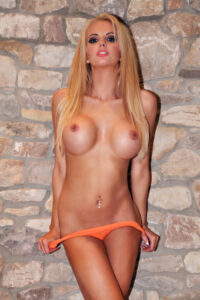 05:30 – 11:00 Gemma Hiles
05:30 – 11:00 Paige P
05:30 – 11:00 Rebecca Kelly
11:00 – 23:30 Macy Leigh
11:00 – 22:00 Cara Steel
11:00 – 22:00 Lucy-Anne Brooks
11:00 – 22:00 Mikki B
22:00 – 05:30 Ella Jolie