Squirting is a hugely popular porn genre that receives millions of searches every single day. However, many fans out there are skeptical that not all of the content they are seeing online is entirely real. What I'm saying is, could your favourite pornstar be faking it?!
(Find out which BSCams babe can squirt by joining in on their next pervcam webshow)
The ability to squirt has long been a bit of a mystery. The 'is it just piss' argument has dominated forums for years and we're still none the wiser. The actual act of it in porn has seen a surge in the last 5 years and is actually one of Pornhub's 20 most searched categories. Whilst there are many women out there who can legitimately squirt, there are also countless self-proclaimed squirters that fake it for views. Suspicions of faking it are heightened in the amateur porn community, where pornstars have often been accused of peeing on camera and trying to pass it off as squirt.

There's even a subreddit dedicated entirely to the practice, called r/firstSquirtingVideos. The group talks about the good, the bad and the ugly side of it in porn films. One commenter was left rather unimpressed by pornstar Laila Rae's "action shot", writing: "That looks like a piss stream, not a squirt… are you lying?"
Reminiscing about the 'good old days', one redditor mourned the lost golden days of squirt: "You can tell when it's just pee. Five years ago, it was this unique, rare and special skill. Today, everyone can do it every time they cum, with great intensity and great volume."
Spoken like a true squirt connoisseur. A cam girl confirmed his suspicions on the thread by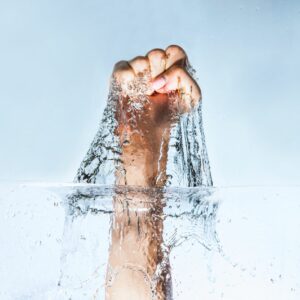 revealing you can indeed fake it quite easily with a water bottle trick which involves filling up your vagina with a water and vinegar solution. This gives that huge, water spout action that is so popular in today's squirting videos.
Pornstar and genuine master of the art, Daisy Daluca, feels differently. She believes that all women have the power to squirt. She claims that women might mistake their squirt for normal wetness or be too nervous to trigger it during orgasm. Daisy continues:
"For most women, it requires a certain type of orgasm that doesn't always happen during sex with a partner. I think more women would squirt if they were exploring more ways to achieve orgasm."
Daisy, as well as other performers such as Mary, are against faking it and want all women to tap into their bodies so that they can all squirt. Mary reckons that everyone with a vagina has the power to flood the bedroom with her own orgasm. Right on!
More articles like this from MelMagazine.
More blogs on the subject:
Squirting Orgasms Top Tips To Make Them Happen
Squirting Babestation Cam Babes