The Babestation community is buzzing with excitement as Babestation girl Roxxy Clarke's name takes center stage in the news. Clarke is a sensational talent whose rise to fame on Babestation has been nothing short of inspiring. In this blog, we will take a deep dive into Roxxy Clarke's journey in Babestation, from her early days to becoming one of the most sought-after stars on the platform. We will also discuss her unforgettable moments on Babestation cams and how she has influenced future talents in the community.
Plus, we'll talk about why Roxxy Clarke is considered a role model on Babestation and what sets her apart from other stars. So if you want to know all there is to know about Roxxy Clarke's journey in Babestation, keep reading!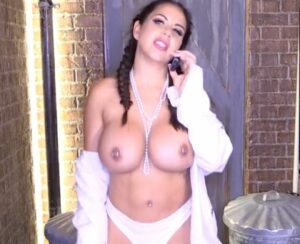 Rise to Fame: Roxxy Clarke's Journey in Babestation
Roxxy Clarke's inspiring journey in Babestation showcases the possibilities for aspiring talents in the community. Roxxy Clarke's magnetic personality and mesmerizing presence have earned her a loyal fan following, setting her apart from other performers on Babestation.
Why is Roxxy Clarke in the News? Roxxy in the Daily Star
Roxxy Clarke's recent feature in the Daily Star 'i opened door wearing sexy latex' has generated significant buzz among fans and media circles. The article showcases her incredible popularity and influence in the industry, emphasizing her unique persona and captivating performances. It highlights Roxxy's achievements and rising success, solidifying her position as a prominent figure in the entertainment world.
Clark says her delivery driver's face dropped when she opened her front door wearing latex and chains.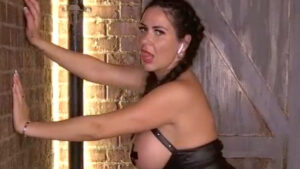 Roxxy Clark Babestation
Roxxy Clarke's daring fashion choices surprise and amuse others, challenging societal norms and empowering individuals. A glamorous model gave her delivery driver the shock of his life after opening her front door wearing sexy latex and chains.
The driver had previously told Roxxy Clark that he thought he recognised her from Babestation – something she was reluctant to confirm. But her cover was later blown when she had no choice but to answer the door in a kinky domination outfit after he insisted she had to sign for her parcel in person.
Giggling, she said: "I thought you know what, I am not covering up, it took ages to get on and it was a really hot day as well. I was speaking to him from a Google ring door thing and I said 'you're going to regret this and don't say I didn't warn you'.
"The cam lot I was on with were laughing their heads off and I kept the speaker on so it was really funny. I am making money on cam while this delivery driver is being an absolute pig.
"Anyway I went to the door and answered it and you should have seen his face drop, I was covered in latex, chains, the lot. I was like 'mate, what do you expect'? It just confirmed what he thought was true.
"He couldn't say anything and he literally just said 'eh your parcel needs signing for and eh are you having a good day' and I went 'yep thank you'.
He could tell I was annoyed but the next time he came to my door he just smiled and nothing was mentioned about it at all.
"That was the first time something like that had happened and considering I have been in the industry a long time I thought I would get recognised a lot more, but it has only been my delivery driver."
Roxxy Clarke's Unforgettable Moments on Babestation Cams
Roxy Clarke leaves viewers craving more with her unforgettable, seductive performances on Babestation Cams. Her showmanship and ability to connect make every moment truly memorable.
What Sets Roxxy Clarke Apart in Babestation?
Roxxy Clarke stands out in Babestation for her unparalleled charisma and magnetic personality. Her ability to deeply connect with her audience, combined with a unique blend of sensuality, charm, and authenticity, sets her apart from others. Roxxy's undeniable talent and stage presence make her a standout in the Babestation community.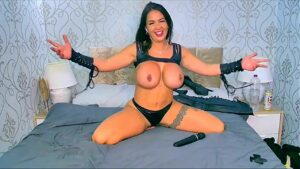 Roxxy Clarke: Babe Of The Month – August 2023
This month's Babe Of The Month award goes to a new recruit who isn't new to the industry having started with Babestation TV girls then took a break and came back to the babe channel industry with Studio 66 I'm talking of course, about goddess Roxxy Clarke. Find out more behind the scenes secrets from her Roxxy Clarke Babe Of The Month interview
Roxxy Clarke's Future Plans in Babestation
Roxxy Clarke is determined to push boundaries and explore new avenues in her performances, including BabestationX models captivating audiences with memorable experiences. Her future in Babestation holds exciting possibilities.
Conclusion
In conclusion, Roxxy Clarke has made a significant impact on the Babestation community with her unique style and unforgettable moments on Babestation Cams. Her rise to fame showcases her talent and dedication to her career in Babestation.
Roxxy's influence on future Babestation talents cannot be underestimated, as she has paved the way for others to express themselves authentically. With her future plans in Babestation, Roxxy continues to be a role model for aspiring performers in the industry. The sensational star has captured the attention of both Babestation new subs and the media, proving that she is a force to be reckoned with.