Who is Sam Riseley ? Option One Podcast host
Do you love listening to podcasts that are not only informative but also entertaining? Then you must have come across the Option One Podcast hosted by Sam Riseley. We will also take a closer look at his hosting style and the memorable moments he has had with guests on the show. You'll get to know more about the success of the podcast and its impact on the community.
Join us as we explore everything you need to know about Sam Riseley and Option One Podcast!

Who is Sam Riseley?
Sam Riseley is a well-known name in the podcasting world, and he is the host of the Option One Podcast. Starting out as a Producer and presenter on Click Radio at the University of Teeside.
Sam's engaging approach and storytelling style make his podcast a popular choice for those looking to gain insights into the world of Onlyfans and UK babeshows
Getting to know Sam Riseley on Option One Podcast
Sam Riseley is a UK-based podcast host who runs the OOP. He interviews successful adult models and content creators in and around the adult industry, sharing their insights and experiences with his listeners.
His work on Option One Podcast aims to inspire listeners by sharing interesting and informative stories from people who have made it big in the adult entertainment industry. Through his podcast, Sam helps his audience learn about different experiences while also educating them on various aspects of this industry.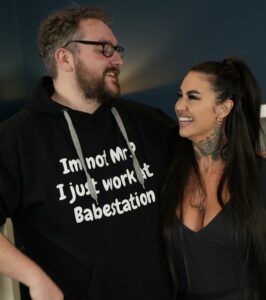 Sam Riseley's hosting style on Option One Podcast
On the Option One Podcast, Sam Riseley showcases a conversational and relaxed hosting style. He engages with guests in thoughtful discussions about their experiences, opinions, and perspectives, drawing out insights and stories that are engaging for listeners.
Memorable moments with guests on Option One Podcast
On the Option One Podcast, host Sam Riseley has had some memorable moments with his guests. These moments have included lively discussions about life backstage at Babestation and OnlyFans. Sam's ability to connect with his guests such as Hannah Sofia, Zoe Grey and Amber Paige creates an engaging dialogue that has made for some entertaining and thought-provoking episodes. Listeners can expect to be both entertained and informed when tuning in to the podcast.
Option One Podcast's success and impact
Option One Podcast, hosted by Sam Riseley, is an increasingly popular podcast that discusses various topics related to the UK adult industry. The podcast's success can be seen through its high level of engagement with listeners, positive reviews, and growth in popularity. Overall the podcast has become a go-to source for anyone looking to learn more about the UK adult industry.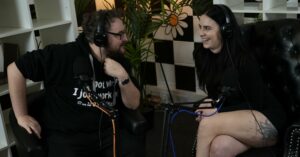 The popularity of Option One Podcast among listeners
Since its launch, the Option One Podcast has been making waves among listeners who have been drawn in by the relaxed atmosphere and banter. The podcast has received positive reviews from fans who appreciate the hosts' candid approach, engaging conversation, and informative content.
Reviews and feedback on Option One Podcast
The Option One Podcast hosted by Sam Risely has received positive reviews and feedback from its listeners. The podcast is known for its interesting and informative conversations with individuals from various industries, including business, entertainment, and more. Listeners appreciate the host's engaging style of interviewing and the diverse range of topics covered on the show.
Positive reviews and feedback from listeners
After listening to Option One Podcast, many listeners have provided positive reviews and feedback about the host, Sam Riseley. Listeners have praised his engaging personality and informative content that is both interesting and easy to understand. Some have even compared him to other popular podcast hosts in the industry.
Overall, the positive feedback for Sam Riseley and Option One Podcast continues to grow as more and more people discover this informative and entertaining resource.
Upcoming guests on the show
The Option One Podcast, hosted by Sam Risely, has some exciting plans for the future. One of the upcoming guests on the show will be Preeti Young. Stay tuned to hear from Preeti and other notable guests as they discuss a variety of topics related to health, wellness, and the adult industry
How to Watch and interact with Option One Podcast
Listen to the OOP for free on Apple Podcasts or Spotify. Engage in conversations with notable guests and join a community of learners. Follow the podcast on social media for updates and behind-the-scenes glimpses. Submit your questions or topics for discussion through the website or social media channels.
Social Media
In the Press
The podcast has garnered significant attention in the podcasting world owing to its informative discussions and valuable insights for its listeners. This podcast has also managed to catch the eye of UK red top newspapers, with a lot of the models appearing in articles in the press.
Daily Star – Zoe Grey swinger
Daily Mirror – Alyssa Jay Footballer
Daily Mail – Alyssa Jay dating mishapps
The Sun – Amber Paige
Conclusion
In conclusion, Sam Riseley is a dynamic host and has created quite an impact in the podcasting community with his show, Option One Podcast. His style of hosting is engaging and well-informed, making for an enjoyable listening experience. The podcast has gained immense popularity among listeners and has even received critical acclaim.