Gorgeous tattooed babe and suicide girl, Kourt Thora has has quickly become a fan favourite with her alternative and tattooed looks and captivating performances. But what can you expect from Kourt on Babestationcams? We'll give you a sneak peek into her shows and tell you why she's one of the hottest models around. Don't miss out on this brunette beauty with natural tits!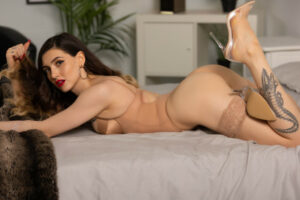 This blog delves into Kourt's journey in the webcam industry and what sets her apart from others. It will provide insights into her unique qualities that have helped her succeed in this field. Additionally, the blog will also offer a glimpse into Kourt's life beyond the webcam world, giving readers a better understanding of who she is as a person. With this blog post, readers can gain valuable information about Kourt and her experiences in the webcam industry, as well as learn more about her interests, hobbies, and lifestyle.
Kourt Thora Cam Profile
Kourt initially worked backstage at Babestation, but after observing the models in action and gaining a deeper understanding of the industry, she became inspired to try it for herself. Witnessing the glamour and excitement of the job motivated her to take the leap and become a model.
This decision has led her down an exhilarating path, filled with new experiences and opportunities. Despite the challenges that come with being a model in this industry, Kourt remains passionate about her work and continues to thrive in this dynamic field.
Kourt is a cute, petite (5′ 4″) alternative girl with a sexy skinny body and a very cheeky smile! She lots of tattoos and piercings, do you wanna see?
If you want to explore any kinks or fetishes? To explore together! There's no limits here with her… Or if you're looking for a girlfriend experience then shes your gal. You can talk about absolutely anything and help you de-stress and unload after a hard day.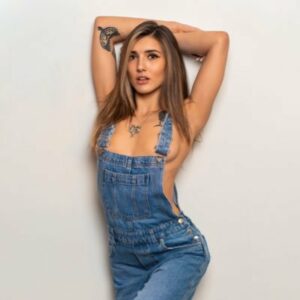 Kourt has a large selection of sexy outfits and naughty toys that she can't wait to show you!
Kourt, is a fiery redhead, has a reputation for being an adventurous and open-minded girl, she is eager to explore your erotic fantasies and fetishes. Have you considered indulging in C2C with her? This will surely excite her as nothing gets her pussy more wet than seeing you play with yourself over her
If your into small tits XXX action with dildo and vibrators and making full use of Vibratoy ask her for your favourite action. Kourt is the cam girl for you. Watch her orgasm with the lovense up her arse.
Babestation UK Babe of the Month

Kourt was awarded the Babestation babe of the month in April 22 an award that is richly deserved.
Babestation: How would you describe one of your cam shows in 5 words?
Kourt Thora: Cheeky, Filthy, Slutty, Interactive, Addictive
Babestation: What's your favourite type of show to perform on cam?
Kourt Thora: My favourite shows to perform are the ones where I can show off all my crazy toys to you naughty boys! I love it when we can get off together and it's 100% hotter when we Cam2Cam
Kourt Thora BSX
Kourt is a regular performer on Babestation harder encrypted pay per view channel BSX on Freeview Channel 673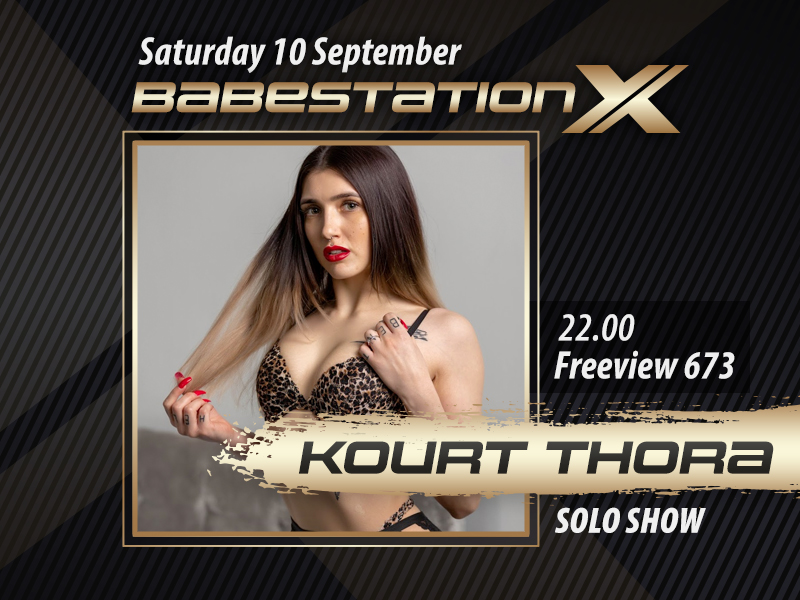 Catch the previous shows as a Babestation VIP and subscribe to Kourts page to find out when shes live on BSX again.
Lesbian Girl – Girl Cam Shows
Kourt has done Girl/Girl shows with fellow model Jamie Knight , and a smokin' hot threesome Girl/Girl/Girl with Jamie and CiCi Anders.
Kourt has also pushed up the porn factor by doing a boy-Girl cam show with the mysterious Mr Nice  Check out her topless video.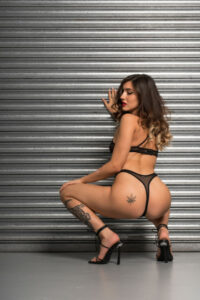 Suicide Girls
Kourt loves cosplay and the alternative world , visiting Comicon 2022 with fellow Babestation Stars Beth and Yasmin Nicole.
Kourt is also active in the Suicide girls communit. SuicideGirls is an online community celebrating alternative beauty and indie culture globally. Since 2001, tens of thousands of models have submitted millions of photos to earn official SuicideGirl status. Our community selects the most unique, beautiful women from these submissions to join our sorority of bad ass bombshells and geek goddesses.
"What some people think makes us strange, or weird, or fucked up, we think is what makes us beautiful."The Babestation Show – Kourt Thora & Kartel Kay.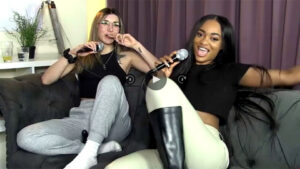 Kourt and Kartel on The Babestation Show
In a recent instalment from The Babestation Show, featuring Kourt Thora & Kartel Kay! Babestation Show is a different format than you might be used to across the live babeshows, where we get a couple of the performers together for a bit more of a personality driven show, with games and chat. 
Getting to Know Kourt
Kourt loves all outdoor activities and I'm a complete adrenaline junkie so I'm always up for anything that's going to get my pulse racing! I especially love kayaking, camping, climbing and caving.
On Her suicide girl profile Kourt mentions she loves

Alone

Arrested Development

Dynasty

East Enders

married at first sight

Yellow jackets

and the video games

GTA

Red Dear Redemption

Streets of Rage

The Simpsons Game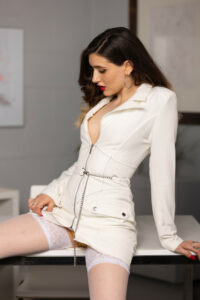 Kourt Thora Social Media
Twitter – https://twitter.com/KourtThora
OnlyFans – https://onlyfans.com/kourtthoraa
Kourt has a patreon page were she showcases her artistic creative side
Hey it's Kourtney 👋🏻
You may know me as a XXX cam girl and glamour model but here you can see my super nerdy, goofy and creative side! 😋
My content will be influenced by my favourite books, comics, shows, films and games! 
I'm so excited to create high quality content for you to enjoy 😝💖✌🏻