For the first time in political history, OnlyFans has helped a state's mayor candidate win in Ecuador.  Mara Fernanda Vargas, also known as "Mafer" to her fans, is now the mayor of the Simón Bolvar canton in the province of Guayas in Ecuador. The new mayor, who runs a well-popular beauty salon and graduated from the State University of Milagro with a degree in journalism, was a top ranking OnlyFans model up until recently when she closed her account to focus on her political career.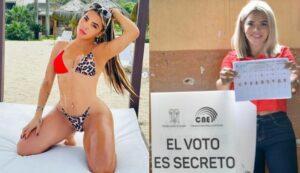 It's impossible to measure how much of Mara Fernanda Vargas' popularity might be down to her Onlyfans account where she posted topless pictures and erotic videos. Let's just say it couldn't have hurt her campaign. After all, we all love a nice set of cans, don't we? However, some locals have come forward to say they couldn't take her seriously because of her career as an Onlyfans porn star. Despite this, Mara Fernanda Vargas received 50% of the vote. This prompted Mara to close her account on the content sharing subscription site despite the fact that she only set up the account to further her political career in the first place.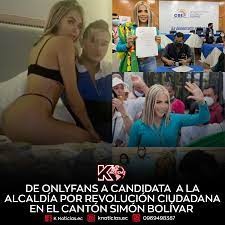 Throughout the running to become mayor, Mara was able to pay a staff of 10 as well as provide a life for her daughters and herself. Thankfully it was all worth it because she got to announce her win on social media on Sunday 5th February where she wrote:
"Thank God and all the people of Simon who are a part of this historic process for Simón Bolívar. Today the farmers, the workers, the boys and girls, the youth, the entrepreneurs won, and the older adults. The people won, all of Simón Bolívar won."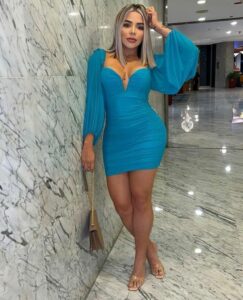 The head of Ecuador's Revolución Ciudadana (The Citizen Revolution Movement), Rafeal Correa, defended Mara from all the naysayers. He stated:
"Go, see the profile of that girl, a social communicator, a law student, who runs a foundation to help fight violence against women. Let's not fall into that trap of demonising those things either, she doesn't come across as just a model, she's a capable woman. We should take care – we discriminate against professions or occupations that, perhaps, we do not share"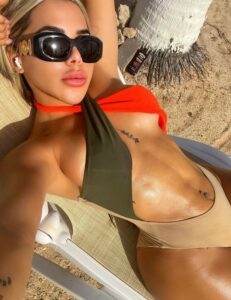 Did you know that many of the babes in the Babenation schedule are highly experienced in the art of foot worship. OnlyFans babes and Cam girls like MILF Lynda Leigh and Hannah Claydon have shot many videos depicting nylon stocking play and feet worship. Sign up as a VIP today to browse the hundreds of X-Rated videos including bondage and submissive/domination, among hardcore British porn pictures and lesbian action.