Britain's most despised woman announces retirement from Onlyfans
Carla Bellucci AKA "Britain's most disliked woman" only announced her OnlyFans debut 6 months ago and now she's announced she is retiring. Well that was short lived. Carla, who gained her "Britain's most disliked woman" nickname by lying to the NHS to get a nose job, told the Daily Star about her decision to quit Onlyfans.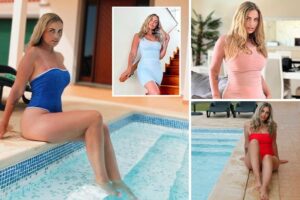 The 40-year-old MILF claims she's made an absolute fortune from selling her XXX pictures and videos online and now after six months, she's got enough money to buy a house in Marbella. Here's what Carla told the Daily Star:
"I've gotten a lot of shit from people telling me I shouldn't be on OnlyFans, but they're sitting in their poxy 9-5 jobs working their arses off for some boss. They all appear unhappy, and they must retire at the age of 65. So, who do you think is the smartest?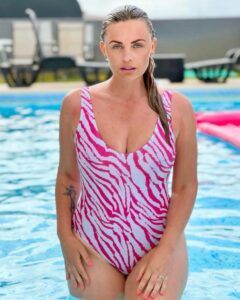 Erm…There's nothing wrong with either of those career choices you silly goose. When Carla joined Onlyfans she was charging £12 a month for a monthly subscription to her content:
"You can sit at your 9-to-5 job until you get your small pension, but who has the last laugh? By the time I'm 41, I'll have retired and finished."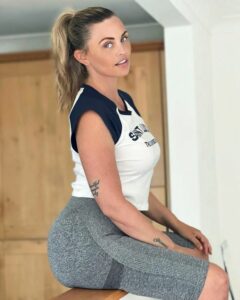 After the pandemic, Carla made £40,000 a month. She also earned "life-changing" cash last year while pregnant by selling content of her bump, which is a huge fetish for those who have a breeding kink or simply enjoy the aesthetic of a glowing pregnant woman. Carls continued:
"I've made enough money. I'm just finished, and I want to go out with a bang rather than a whimper. I'd like to have a good time while I'm still in the lead. As you get older, you start to wonder how much longer you can go."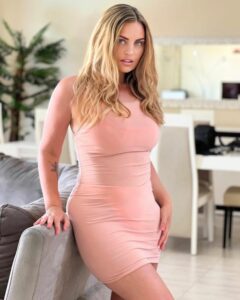 Speaking about her trending luxury lifestyle, Carla said her kids have everything they want:
"They all have the most up-to-date trainers, we live in a nice big four-bedroom house in the countryside, and they've had all the luxuries. We got a new car, they got designer Jordans, and their lifestyle has changed dramatically."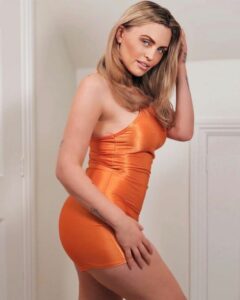 Carla previously worked at Babestation, appearing on rampant tv streams for a short time after she filed for bankruptcy following her divorce in order to pay the bills. Carla now said she wants to earn another £100k before throwing in the towel.  She said:
"Now that I've saved up enough money, I'm going to Marbella with my family to unwind. However, I'll continue to do my Instagram flogging and some photo shoots, and my dream is to have my own clothing line and appear on a reality show. People just need to let other people do them. Don't worry about what other people are doing; let them jog. Over the last few weeks, I've received a lot of trolling, with people telling me to play on train tracks and other such things. But I'm happy and that's the end of it."
That's all that matters, Carla. If you're happy, crack on!