The Cowboys' star linebacker Micah Parsons has just revealed that he has a foot fetish. He was being interviewed by CBS' Bryant McFadden who asked Parsons what the weirdest thing about him is. McFadden appeared lost for words when Patsons dropped the bombshell that he got aroused by toes. It seems he isn't the only celebrity who likes feet. Apparently Quentin Tarantino and 90s heartthrob Christian Slater are partial to a bit of foot action. Former supermodel Tyra Banks also admitted to being a bit of a 'toe ho'. Other celebs who were known for their love of feet include Elvis Presley, Ricky Martin and ex-rocker Tommy Lee. Tbf, nothing shocks me with Tommy.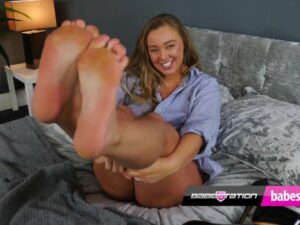 Parsons was a guest on McFadden's CBS show where the segment involved the interviewee answering rapid-fire questions. Parsons went on to reveal that the best trash talker in the NFL is Tampa Bay running back Leonard Fournette and that his favorite sports movie is "Rudy." He also said that the most embarrassing song on his playlist is "Hips Don't Lie" by Shakira, but I don't reckon Parsons needs to be ashamed of that one. We all get down to a bit of Shakira now and then. Then came the kicker – McFadden asks Parsons what is something that people might not know about him to which he replies "I have a foot fetish". I've literally never seen someone answer a question so quickly. I don't even know if he meant to spill the beans because it looked like he just blurted it out before his mind had a chance to catch up with his mouth. McFadden, a former NFL cornerback himself replied, "A foot fetish? Do you like toes?" Parsons simply said "Yeah." Click the link below to watch the interview on Twitter. Watch to the very end because McFadden's puzzled face is absolutely brilliant.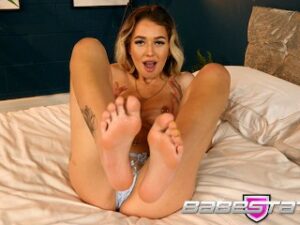 Do you have a feet fetish? Did you know that the Babenation models are extremely experienced when it comes to catering to your kinks and fetishes on pervcam. Why not try it out for yourself by browsing the babestation tv girl's individual profile pages to find a cam girl suited to your needs. It's not just foot fetish fantasies. We've got British pornstars, professional Doms and teen 18+ babeshow models who are looking for a fun time. Sign up as a VIP to gain access to explicit videos.