Unleash Your Inner Pleasure with These Top Male Sex Toys
Gone are the days when sex toys were only for women. Men can also enjoy using sex toys. Male sex toys can help unleash your inner pleasure, enhance your sexual experiences, and even improve your overall sexual health. They come in a variety of shapes and sizes that cater to different needs and preferences. In this blog, we'll talk about why men should use sex toys. Let's get into it.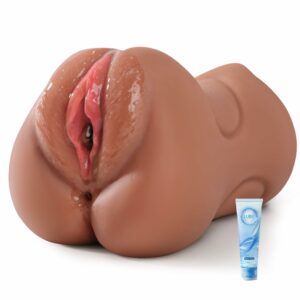 Types of Sex Toys for Men
When it comes to male sex toys, there are many options available. Masturbators, cock rings, prostate stimulators, vibrators, and anal toys are just a few of the sex toy options that men can explore. Each type offers a different level of stimulation and pleasure, so it's essential to consider personal preferences when choosing which one to try.
Masturbators
For men looking to enhance their solo or partnered sexual experiences, masturbators can be a game-changer. These toys are designed to simulate the sensation of fucking someone and can help users explore new sensations and fantasies. Masturbators come in different shapes, sizes, and materials and some even have vibrating features that can add an even more intense experience.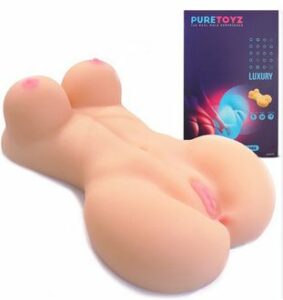 Prostate Massagers
The prostate massager is a great option for men looking to explore new levels of pleasure during solo play or with a partner. These toys are designed to stimulate the male G-spot, leading to intense orgasms. Prostate massagers come in a variety of shapes and sizes with some featuring vibration or rotation functions. Choosing a quality product made from body-safe materials like silicone or ABS plastic is important for maximum comfort and safety. British mature porn stars such as Sophie Anderson and Rebecca More AKA the Cock Destroyers, are experienced with prostate play. They have lots of videos on Pornhub where they dominate a sub and engage in lots of anal play.
Cock Rings
Cock rings are a popular sex toy designed to enhance a guy's orgasm. These toys work by restricting blood flow to the penis, which can lead to a firmer and longer-lasting erection. Cock rings come in various materials such as silicone, leather, and metal. Some cock rings also feature features such as built-in vibrators or textured surfaces for added stimulation.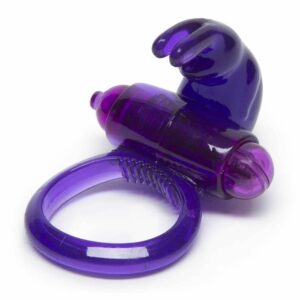 Anal Toys
Exploring anal toys can be an exciting new experience for guy's looking to enhance their sexual pleasure. With a variety of shapes and sizes available, from small plugs to larger vibrators, there is something for everyone. Using an anal toy alone or with a partner can not only intensify orgasms but also enhance other sexual activities. Just make sure you choose a toy made from body-safe materials and ensure proper cleaning.
Dildos
When it comes to male sex toys, dildos are a popular choice for both solo play and shared pleasure with a partner. Dildos come in various shapes, sizes, and materials, from lifelike designs to more crazy shapes. Dildos can be used for pussy or ass stimulation and offer an immersive experience that other sex toys don't always provide. Choosing the right size and shape is crucial for personal comfort, and using water-based lube can enhance the experience and prevent any discomfort. If you'd like to chat dildos and sex toys with a live babeshow model, call up and have an adult phone chat or kick off the conversation with a sexting session. The Babenation babes are experts in this subject. Most of them love getting their Vibratoy buzzed during a private cam show. Atlanta Moreno and Amanda Rendall are big fans of dildos.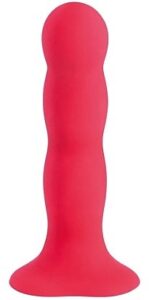 Lelo Tor 2
The Lelo Tor 2 is a rechargeable vibrating ring designed to enhance pleasure during sex. Made of high-quality silicone, this ring features six different vibration patterns and can fit comfortably around most cock sizes.
PlusOne Personal Stroker
The PlusOne Personal Stroker is a great first sex toy. This discreet stroker offers a realistic experience that mimics the sensations of a blowjob. Whether you use it with or without lube, the PlusOne Personal Stroker can help improve sexual health by increasing blood flow to the cock while providing intense pleasure.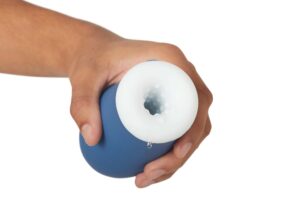 Tenga Flip Zero
The Tenga Flip Zero is a male masturbator that revolutionises the traditional concept of a sex toy. Its flip-open design makes it easy to clean and its textured interior offers a realistic sensation. If you're looking for continuous pleasure without constantly replacing your toy, this is a great option.
Fun Factory Manta
The Fun Factory Manta is a good choice for men who want to explore new sensations and enhance pleasure. This vibrating masturbator is designed to be held comfortably in the hand and can be used solo or with a partner. With two powerful motors, the Manta provides deep vibrations and intense stimulation.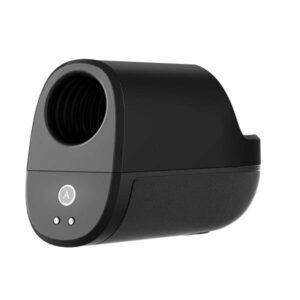 Arcwave Ion
The Arcwave Ion is a male masturbator. This toy uses Pleasure Air technology to stimulate the sensitive nerve endings of the dick without direct contact, creating a sensation similar to a blowjob. You can even customise the settings to your preference, making it a great option for solo play or couples' play.
Tenga Egg
The Tenga Egg is a single-use disposable toy that features a unique textured sleeve that provides a pleasurable sensation during use. The Tenga Egg is an excellent option for those who are new to using male sex toys or on a budget.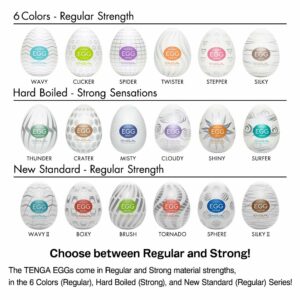 Best Fleshlight for Men
Fleshlights are one of the most popular male sex toys on the market. These toys offer a realistic and pleasurable experience that can be enjoyed alone or with a partner. Some Fleshlights feature suction or vibration for enhanced pleasure, while others offer discreet designs for easy storage and transportation. British porn star Michelle Thorne enjoys using a flashlight on some of her co-stars.
Best Prostate Toy for Men
Prostate stimulation can be a highly pleasurable experience for men. When choosing a prostate toy, it's important to consider factors such as design, materials used, and added features like vibration or remote control. Look for toys with a curved shape that can provide optimal stimulation to the prostate.
Feel free to explore your sex toy fantasies with a Babenation camgirl. Browse the girl's individual profile pages to find a British mature pornstar or 18+ teen to have an intimate cam experience with. Switch on C2C to show the cam model how you like to use your toy. Most of the babeshow models love to watch you play and you get to watch them too, either via Pervcam or private cam.
Enjoy an intimate sexting session or check out pervcam for a sneaky pussy flash. For explicit videos, browse the VIP galleries.