Before we dive into the topic of Bukkake, let's get one thing straight – this blog is not for everyone. If you are easily offended, please stop reading now. But if you're curious about what makes Bukkake so appealing, keep reading as we explore the psychology behind its appeal. For those who aren't familiar with the term, Bukkake is a type of sexual activity that involves multiple men ejaculating onto a single person. It's considered taboo by many but has gained popularity in recent years, especially among certain online communities. In this post, we'll look at why it's become so popular and also address safety considerations for those interested in exploring Bukkake play.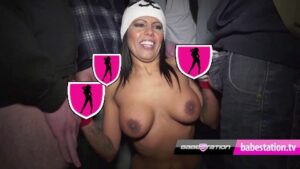 The psychology behind bukkake
The appeal of Bukkake can be attributed to various psychological factors. For starters, the taboo nature of the act can create a sense of excitement and arousal for some people. The concept of Bukkake can allow participants and viewers to experience a sense of power and control, leading to feelings of pleasure. Group sexual activity and exhibitionism are also reasons why some people enjoy Bukkake. Social conditioning and exposure to porn since the early days of the 70s porn stars to the porn genres that appear in the modern UK porn trends may also play a role in the appeal of Bukkake. It is important to note that everyone's preferences are different, and what might be considered unappealing or taboo by one person may not be the same for another. These factors contribute to the diversity of sexual preferences among individuals.
Taboo desires
Society has long stigmatised sexuality and sexual expression, leading to many people desiring to explore their deepest, darkest desires behind closed doors. Such taboo acts can be the ultimate thrill for those seeking a sense of rebellion and nonconformity. Bukkake fits perfectly into this mold, as it is often considered deviant and forbidden by society. The idea of participating in or observing a group of individuals partaking in such an act can be titillating for those who crave excitement and adventure.
However, it's important to remember that not everyone finds bukkake appealing, and that's perfectly fine. Each person has their own unique fantasies, such as European babes like the German babes on Babestation24 or different countries like the sex kamerki babes.  And these fantasies may or may not include a bunch of guys jizzing onto a woman's face. It's essential to explore these desires in a safe, consensual manner with open communication between all parties involved.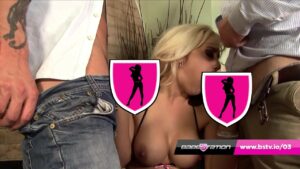 Power dynamics 
Bukkake can be seen as a manifestation of power dynamics which could also be linked to BDSM, where the receiving participant is objectified and dominated by the group. The act of being covered in spunk can also be seen as a form of humiliation or degradation for the receiving participant. This sense of domination and submission can be a turn-on for some people, who enjoy playing with power dynamics during sex. However, it's crucial to note that engaging in any sexual activity whether it's part of a porn shoot or creating content for adult work, should always involve consent and respect for all participants involved. In situations where power dynamics are at play, it's even more important to establish boundaries and ensure that all parties feel safe and comfortable. While some people find pleasure in the act of being dominated or dominating others, it should never come at the expense of someone's well-being or autonomy.
How people view bukkake porn
The reception of Bukkake porn has been a subject of debate. While some viewers may find it appealing due to its taboo nature and the anonymity of participants, others may view it as objectifying and degrading to the receiver. However, it is important to note that the consumption of Bukkake porn does not necessarily indicate a desire for real-life participation in getting spunked on or cumming all over somebody. One major benefit of Bukkake porn is that it allows women to take control of their sexuality and explore their desires without fear of judgment or shame. It can also provide a safe outlet for those who have fantasies involving power dynamics and group sex activities.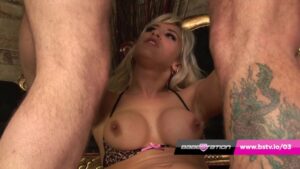 Karli Simon pictured above can be seen in bukkake porn, also check out other babestation porn stars such as: Paige Turnah, Georgie Lyall and Jasmine James.
Different types of bukkake
Bukkake porn features different variations of the act, each with its unique features and characteristics. Traditional Bukkake involves multiple men ejaculating on one woman, while Gokkun involves collecting jizz in a container for the recipient to drink. In Reverse Bukkake, the recipient ejaculates on multiple partners, and Group Bukkake involves multiple people participating in both giving and receiving ejaculation. Virtual Bukkake is a form of online porn where performers interact with viewers who watch them self-ejaculate or ejaculate on others.
Safety tips for bukkake
Safety should always be a top priority when engaging in any form of sexual activity and Bukkake play is no exception. Communication and consent are key when it comes to ensuring everyone's safety. Prior to starting, all participants must agree on boundaries and limits, so that they can feel comfortable throughout the experience. Choosing a safe location is crucial for minimising any risks and interruptions during bukkake. It's best to choose a private space where participants can have full control over who enters and exits the area. It's also a good idea to have a designated person to oversee safety measures and provide an extra layer of security and peace of mind for all involved.
Some of the top British porn stars featured on Babenation have participated in bukkake porn. Sign up as a VIP member to unlock explicit videos and XXX content of the live babeshow girls.