This blog aims to chart the career of Lori Buckby through her earliest days on the live babeshows from on Elite TV, now known as Studio 66 or S66.  Taking info from the babeshow forum.
On the 4th of August, 2009, Lori made her debut appearance on Partyland, delighting the audiences with her adult phone chat and energetic performance though she was still a 'good girl' at this point, keeping her boobs in and driving the viewers wild with anticipation.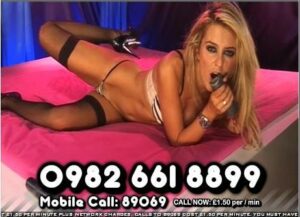 Previous to Partyland, she had also appeared on Party Girls, 3G and Party People, all of which were the precursors to Babestation as we know it today.
Then on the 4th of November 2010, she made the following announcement on the live babeshow forum:
I'm now officially an elite tv babe!!04/11/10Hey everyone!!
Thought I'd bring you the latest news! I have just joined Elite Tv. Am so excited and have worked with a couple of the girls that our there before. My first show is tomorrow night from 10pm. So hope you'll all be tuning in to see my debut!! I'm also on the show Saturday night from 11pm after some bonfire night fun!! Hope your all well!! Remember, if you want to follow my daily updates, get yourselves to http://www.twitter.com/onlylittlelori
Speak soon!!
Love ya's allllll!!
Lori.xxxxxxxxxxxxxxxxxxxxxxxxxxxxxxxxxxxxxxxxxx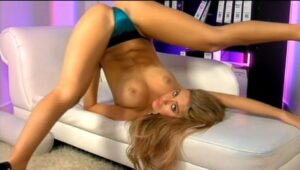 She got great reviews with some forum members saying:
Great addition to an already great lineup of Night babes on Elite TV. There are not many babes better then Lori on the 900 babe channels and it's a great coup by Jamie. She is just the type of babe that Elite needed, plus her 2-4-1 skills have improved. Nothing will faze her on Elite. For me, this move has come at the perfect time for Lori to show just how Elite she is.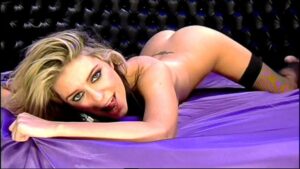 And she kept them happy for over a year, lighting up the phone sex lines as this comment from 20th November 2011 by Gun33 attests to:
Another energetic and sensational performance from Lori last night. She's so gorgeous, has a fantastic arse and her new tits get better every time I see them. She's got beautiful eyes and always looks at the camera as if she's looking straight at you.
Then around 14th December 2011, Lori called time on her Elite TV/Studio 66 TV tenure and moved back to Babestation
The legend returns to Babestation………