Have you ever stepped in to a girls private cam room and just found the whole experience to be a bit awkward?! Perhaps the conversation wasn't flowing or the intimacy just wasn't there. Private webcam shows can often be quite intimidating for a user, especially if you're used to seeing the girl on a live babeshow (Studio 66, Red Light Central, Xpanded, Sexstation) and now suddenly you have her in a private intimate scenario. It can be a daunting prospect. We've put together a list of tips and tricks to help your private cam session feel more intimate, ultimately giving you the wild XXX porn or GF experience that you have been craving.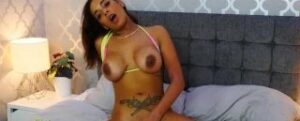 Whilst the majority of a session isn't necessarily on you, it's up to you to carry a semi decent conversation if you choose to engage in a private chat with a cam model. Of course if you would rather sit back in silence and let the pervcam girl take the lead this is something you can stipulate at the beginning of the session to avoid any awkward silences. For a cam model it's all about interaction and personalisation. It's her job to find out what you want from your session and to find out your fantasies and fetishes. This is where your voice and direction is invaluable. Whether you choose to speak directly or use the text chat function, it's important to communicate with the model clearly about what you hope to achieve during your session.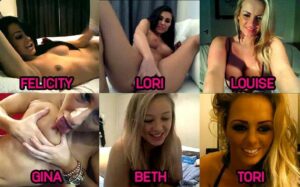 It's absolutely fine to go with the flow and let the model do what she does best but if you are after something specific such as a roleplay fantasy, feet worship or BDSM, these are things that should be discussed so she can give you an unforgettable session that will keep you coming back for more. Other options to increase intimacy are cam2cam (C2C) where the model will be able to see your video stream as she strips nude. It's also a great idea to include your the models name at any given opportunity, E.g. "Beth, I love it when you bend over", or "Atlanta, finger your pussy for me". It offers a much more personal touch than just saying "hmm yeah baby…" on the flip side, the model should also be doing the same, unless of course you prefer to be called something else such as "sissy boy", if your kink is degradation.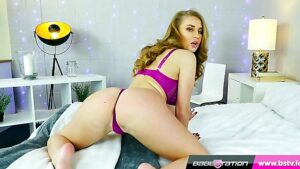 Lastly, make eye contact if you've chosen to use the C2C function. Not through the entire duration, you'll want to be starting at some fine tits and ass but just a little look in her eyes to show you respect her is all that's needed. This is a great way to build a bond with your private cam model. Now go and try it out and put these skills to good use.