British porn star and Babestation icon made headlines recently by revealing the naughty details of her wild lifestyle. Zoe Grey was once working as a beautician before she packed it all in for a career in the adult industry. Curvy Zoe Grey first joined the iconic live babeshow back in 2020 where she has become a popular fan favourite. Fans love to take her private on her pervcam through her Zoe Grey .TV profile or sneakily enjoy a spot of sexting with her whilst they're in a meeting. However, did you know that Zoe Grey isn't only naughty in her working life, but also in her private life? Yup! Zoe is actually a swinger in real life and she often goes to sex parties with her partner where she fucks other men and women. She also happens to be a hotwife, meaning she can go off and fuck other men without her boyfriend present. Zoe opened up about her lifestyle during her appearance on the Option One Podcast. She said:
"So a lot of the time we like to go to sex clubs. We do a lot of couple swapping. We have been doing that for about four years."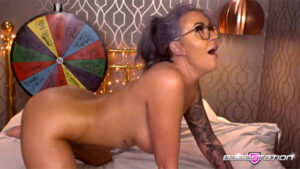 When asked why Zoe and her partner made the decision to enter the lifestyle, Zoe explained:
"It came out very early on when we were chatting and dating. It started with him, he likes the idea of watching me and it started along that route. I would say a fairly cuckold kind of a relationship. He would watch me and I would see people while he was at work and send him pictures and videos. Then I brought up the subject of trying clubs and watching him and it has just gone from there."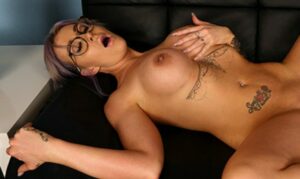 Zoe Grey is a popular Babenation cam girl and Grey Beauty Onlyfans content creator. She often appears in live sex shows for BSX where she showcases her blowjob talents and pussy licking skills. She loves lesbian girl-girl action. Check out Zoe's explicit videos in the VIP members area. Zoe currently resides in London with her boyfriend and the pair try to attend swinger events and hotwife meets regularly. However, she explains that it's not just a fuck fest where she'll fuck just anyone. She is very selective about who she has sex with but she does say "sex is just sex". Despite her open relationship, Zoe and her partner have a strict set of rules and boundaries which include not kissing other people. Zoe explained:
"We have rules and I think as long as we communicate with each other that is the main thing. There have been times where I have not been happy with things, he's not been happy with things but we spoke about it and it doesn't happen again so communication is the main thing. If my other half is out and there is someone he finds attractive, all he has to do is send me a message and we will chat about it and if he wants to he can. Whereas sometimes, not all the time, in a traditional relationship they will just go and do it behind your back anyway."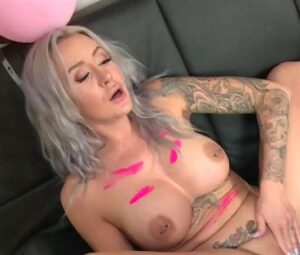 Zoe believes swinging is still a taboo subject, and still experiences judgment about her lifestyle. She said:
"One of my friends asked whether I even loved my partner because of having sex with other people."
It's clear that swinging isn't for everyone but it's important to remember that relationships come in many different forms and provided everyone is safe and all parties are consenting, who is anyone to judge? Join Zoe on Babestation Cams for an intimate private webcam show where Zoe will make your wildest free British porn star fantasies come true. Whether you're into BDSM or want to explore foot worship, Zoe is eager to make it happen.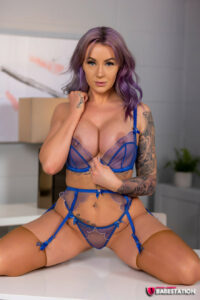 Check out what the Daily Star said about how Zoe Grey Bonks Men While Her Boyfriend's At Work.