If you've never heard of The Fuel Girls before then you are seriously missing out because The Fuel Girls are a world famous group of performers who travel the world showing off their incredible talents specialising in all kinds of circus style acts including fire & pyro, gymnastics performances and aerial shows.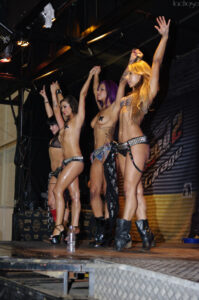 The Fuel Girls were originally known for their fire and pyro shows. The clue is in the name 'fuel' because you add fuel to the fire. Talented women across the UK were recruited for not only their beauty and glamour, but for their ability to perform death defying stunts with reactive ease.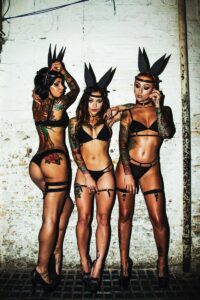 The Fuel Girls have a core group of extremely talented world-class aerial performers. These women perform show stopping acts all around the world and some could have even gone on to be in the Olympics but chose to perform with The Fuel Girls instead. Some of their skills include hoop, rope, extreme pole dancing, net work and aerial chain shows as performed by the world famous Fuel Girls, Katrina and Mistress Moness.
Which babe channel babes could you see on this show?  Perhaps the dirty gymnast, Atlanta? Or maybe Aemela Fox?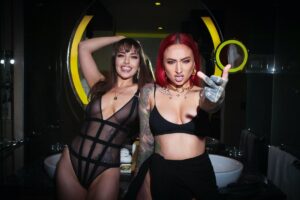 The Fuel Girls are extremely diverse in their skills and talents and they are always coming up with new and fresh ideas to keep their shows exciting and the viewers on the edge of their seats. Some might think that their shows are solely aimed at men, which can be forgiven given the scantily clad nature and slightly XXX feel of the shows. However, this is something that men, women and couples can all enjoy. It's about power and entertainment, think a sexy cirque du soleil but with more sex appeal and props. Take a look at some of The Fuel Girls performers who are currently touring
I wonder if the Babestation babes have any special circus skills they could include in their babeshow pervcam or babestationcam sessions?! Just throwing it out there!