English model Cara Delevingne has dominated the headlines recently with her erratic and bizarre behaviour with many speculating that she is drunk or high. She was spotted in her parked car in West Hollywood last week taking drops of an unknown liquid from a pipette and smoking in the driver's seat. She was also spotted by a passer-by changing her outfit in her car before nipping in to a sex shop on Melrose Ave where she happily browsed the store for 30 minutes on Wednesday afternoon.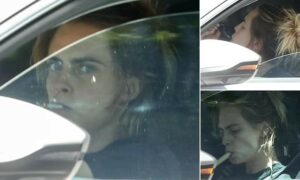 For those who have been living under a Rick and don't know Cara Delevingne, she is an English model and actress, who modelled for brands such as Yves Saint Laurent, DKNY, Burberry and Rimmel. Delevingne later went on to star in movies, including Suicide Squad and Valerian and the City of a Thousand Planets. She was even named the Model of the Year at the British Fashion Awards in 2012 and 2014.
After seeing a decline in Cara's behaviour, concerned members of the public took to social media and tiktok to speculate as to what is going on with the British model and actress, as she was seen with an object that resembles a pipe.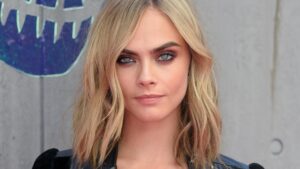 During her visit to the sex shop, Cara wore minimal makeup, a Jimi Hendrix t-shirt, a bucket hat and sunglasses. This is just one of several recent public appearances where Cara has shown her quirky style and odd behaviour. Her strange behaviour on Wednesday's outing comes in the wake of several previous public occurrences that have alarmed her followers. Margot Robbie was seen leaving Cara's home last week looking upset.
This isn't the first time Cara Delevingne has attracted media attention for her erratic behaviour. Back in May at the 2022 Billboard Music Awards in Las Vegas, Cara was captured being a bit of a nuisance to Megan Thee Stallion. Cara kept throwing the train around on Megan Thee Stallion's dress, most likely for the photographs but nonetheless it was all quite bizarre. Whatever Cara is going through at the moment, let's hope she gets the help she needs.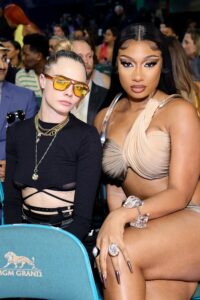 See some more hot English models and babe channels babes in the Babestation VIP members area now!