Babestation is trending having hit the news over the weekend when a meme went viral, supposedly showing their broadcast schedule to include a live stream of the Queen's funeral. Indy 100 reported some of the below but the full article can be found here
'Major networks paused their usual programming to air Queen Elizabeth II's state funeral on Monday – and much to everyone's surprise, even Babenation paid their respects by following suit.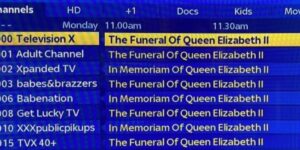 Viewers on Twitter were surprised to see adult phone sex channels airing somber content during the daytime.
One Babenation viewer responded with shock when they noticed the funeral being streamed live on the babe channel: "Absolutely fascinated wondering what kind of person is watching the funeral on Babenation or Brazzers."
Another person quipped, "It would be amazing if you could tell your grand-kids how you watched the Queen's funeral on Babenation."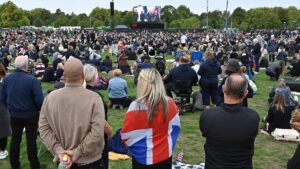 Big screens were set up in various places around the country to watch the Queen's funeral, including in London's Hyde Park. Screens were also put up in other locations, including Sheffield's Cathedral Square and Birmingham's Centenary Square. There were screens set up in Carlisle's Bitts Park and Edinburgh as well.
Channel 5 took a different approach by airing The Emoji Movie at the time of the Queen's funeral, followed by Stuart Little and Ice Age. Their decision to cater to children during the event caused a lot of division on Twitter.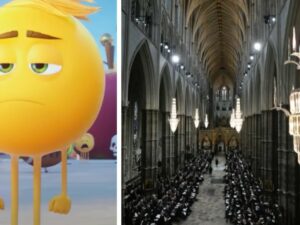 Cinemas across the country also screened the funeral in order to bring local communities together.'
So, the question remains. Did Babestation really broadcast the Queens funeral? Well, that would be telling…
Register for free on babecall to join the babes in a live pervcam show today!