If you've not heard about Blonde, the Marilyn Monroe biopic, then you're definitely going to be intrigued after reading the following article. Admirers are going to view the iconic movie star in a completely new light after seeing the movie trailer.
Blonde, is directed by Andrew Dominik and based on the book by Joyce Carol Oates. The trailer was released in early August thanks to Netflix and is expected to be one of the more honest depictions of the late actress's life and career in film.
The movie stars Ana De Armas as Marilyn Monroe, star of 'There's No Business Like Show Business', (1954), 'The Seven Year Itch' (1955), 'The Prince And The Showgirl' (1957), 'Some Like It Hot' (1959) and 'The Misfits' (1961) was born Norma Jeane Mortenson and also, famously sang, Happy Birthday to President Kennedy.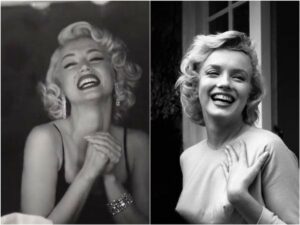 Prior to her tragic and unexplained death in 1962, Marilyn Monroe had appearances in more than 30 movies and was one of the premiere sex symbols of the day. Ana De Armas discussed taking on the role with Netflix's Queue and how it will provide a different window into the actress's life. The goal of Andrew's project, according to de Armas, "was to show a version of Marilyn Monroe's life through her lens." De Armas said.
"He wanted the world to experience what it actually felt like to not only be Marilyn, but also Norma Jeane. I found that to be the most daring, unapologetic, and feminist take on her story that I had ever seen."
The film will be available to stream on Netflix on 28th September and stars Adrien Brody, Bobby Cannavale and Julianne Nicholson as Monroe's mother. Although the film will undoubtedly include memorable scenes from Monroe's life, such as her glamorous red-carpet premieres and the production of classic movies like Gentlemen Prefer Blondes, director Andrew Dominik said that the main emphasis will be on how the starlet endured a great deal of trauma that followed her throughout her career. He said: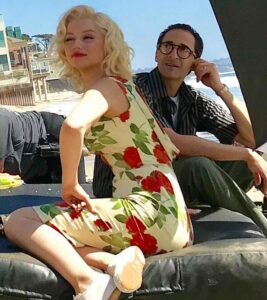 "She's deeply traumatized, and that trauma necessitates a split between a public self and a private self, which is the story of everyone, but with a famous person, that often plays out publicly, in ways that may cause additional trauma. "The film's very much concerned with the relationship with herself and with this other persona, Marilyn, which is both her armor and the thing that is threatening to consume her."
The film has been given an NC-17 rating for some sexual content." NC-17 is a higher classification than an R rating and means no one under 17 years old can be admitted to see the movie, whereas for R- Rated films, those under 17 can see the movie with a parent or guardian. The director spoke about the film's rating:
"The film is sincere. It's made with love. It's made with good intentions. But it's full of rage at the same time. I seem to get myself in these situations where people regard me as provocative, but it's never what I'm trying to do. I'm just trying to say it as clearly as I can. My ambition is to make you fall in love with Marilyn. It's not following the traditional biopic format."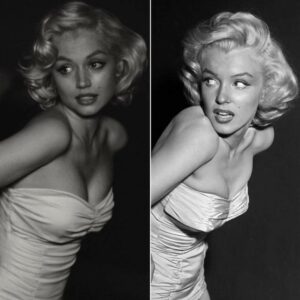 As well as the film, there will also be a new Netflix documentary titled The Mystery of Marilyn Monroe: The Unheard Tapes. Director Emma Cooper, hopes that her documentary will give viewers a "jumping-off point for a deepened appreciation of and respect for Monroe."
This leads us to Babestation's top 5 blondes – Ashley Emma, Mikaela Witt, Macy Kate, Lucie Jones and Amber Jade. Known for their hot curvy figure, JOI phone sex abilities and big tits, these babeshow babes are the god tier of babe channel beauties and phone sex operators. Offering POV Pervcam shows, private solo cam shows and cheap live sex chat, these babes love to make a callers' fantasy come true.