Brits masturbating Lockdown Study
According to a recent study, Brits tossed themselves off way more often during the first Covid lockdown. Studies showed during the first lockdown that Brits were living under the most draconian rules with many people not being allowed to see their boyfriends/girlfriends, hence why so much wanking was taking place during that time.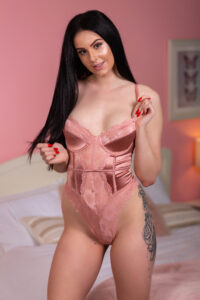 (Check the schedule to see who is available for your next pervcam masturbating session this week!)
Over a fifth of people involved in the study admitted to watching way more porn during the first covid lockdown. Researchers said the increased usage of porn was probably most likely due to the increases of boredom and having more free time. Academics at the universities of Bournemouth and Roehampton conducted a poll of 565 people aged between 18 to 32, which yielded the results. In conclusion, men from the UK masturbate two to three times per week on average, whereas women only masturbate once a week. Experts predicted a massive baby boom after the first lockdown, but it didn't materialise. Not surprising really considering people seem way more content with jacking off.
(Watch porn scenes on BSX featuring babes from Babenation, Red Light Central, Sexstation, Xpanded and Studio 66!)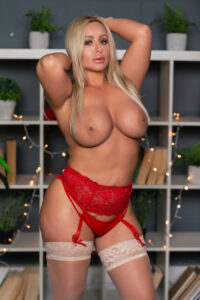 There's many pros to masturbating too. According to the study, men who ejaculate more frequently have a lower chance of prostate cancer so that's a pretty great thing. Who knew wanking was so beneficial to your health?! Harvard University researchers studied data from over 32,000 men and discovered that ejaculating at least 21 times a month reduced the risk of prostate cancer by a third. It's also a great stress reliever, it can aid in better sleep and generally prevent you from being a miserable bastard.
The survey was done on adults across Britain during the country's first lockdown in May 2020. The findings found that 25% of people masturbated on their own more often since the start of the lockdown. 19% more people watched more porn alone while 8% more people used sex toys. It also showed that a third of people had more sexual fantasies during lockdown than they did prior to the restrictions. Researchers summed up their findings:
"Increased sexual fantasies were associated with increases in solitary masturbation as well as solitary pornography consumption. While pornography was consumed for several reasons, a strong effect was observed in the association between solitary pornography and solitary masturbation specifically."
If you're looking to spice up your alone time, we can certainly help with that. We've got plenty of live interactive action on Babestation TV, Babestation Cams where X-rated pictures and videos can be found in the VIP members area.