Thanks to the Babeshow Forum, 'Elite TV/Studio66 Complete Daily Schedules' we gather a list of Studio 66 Schedules for all you live babeshows fans to see what was going on and when.  Along with a series of historical trivia to go along with it.  Some of these babes you'll know from the babe channels, others have been top British pornstars in their time, some were dayshow regulars, other did adult phone chat on the nightshows.
15th June in History
763BC: Assyrians record a solar eclipse that will be used to fix the chronology of Mesopotamian history.
1215: King John signs the Magna Carta at Runnymede.
1246: With the death of Duke Frederick II, the Babenberg dynasty ends in Austria.
Tuesday 15th June 2010 on Studio 66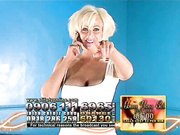 Live for phone sex
Morning – Sophia Lares
Daytime – Alice Goodwin, Vikki Thomas
Nighttime- Cali Garcia, Caty Cole, Dionne Daniels , Kitty Lea
(Cali Garcia also made appearances on Red Light Central as well as Babenation)
15th June In History
1667: The first fully documented human blood transfusion is performed by French physician, Dr. Jean-Baptiste Denys, when a small amount of sheep's blood is transfused into a 15-year old boy who survives. It's unknown if he had to shave in a special way after.
1762: Austria uses the first paper currency.
1775: George Washington is appointed commander-in-chief of the Continental Army.
Wednesday 15th June 2011 On Studio 66 TV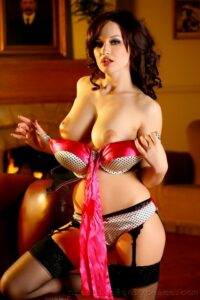 Giving you cheap phone sex
Morning – Kitty Lea, Sammi-Jo
Daytime – Becky Roberts, Melissa D, Sophia Lares
Nighttime – Alice, Ashley Emma, Caty Cole, Charlie O'Neal, Mica Martinez
15th June In History
1864: The Battle of Petersburg begins as General Ulysses S Grant assaults the Confederate line in the American Civil War.
1878: The world's first moving pictures caught on camera (12 cameras, each taking one picture) to see if all four of a horse's hooves leave the ground.
1887: Carlisle D Graham survives his second ride over Niagara Falls in a barrel.
Friday 15th June 2012 On S66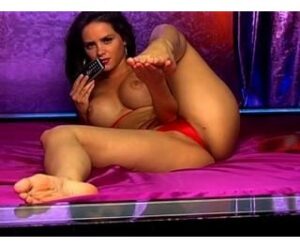 Morning – Adele Taylor, Lucy-Anne Brooks
Daytime – Alice, Hannah Martin, Vicky T
Nighttime – Caty Cole, Clare Richards(0:00-5:30), Paige Turnah, Sophia Lares, Spencer Scott
Paige Turnah also appeared on BSX, Sexstation and you can see her porn films on Babestation VIP members area now!
15th June In History
1924: J Edgar Hoover assumes leadership of the FBI.
1940: France surrenders to Nazi Germany. On the same day, the Soviet Army occupies Lithuania.
1954: Britain's two biggest steel factories are nationalised. On the same day, EUFA is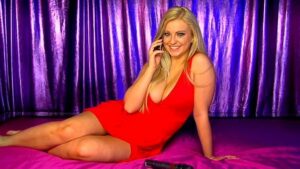 formed in Basle, Switzerland.
Saturday 15th June 2013
Morning – Anastasia Harris, Cara Brett, Gemma Hiles
Daytime – Hollie Sparrow, Lucy-Anne Brooks,Vicky T
Nighttime – Becky Roberts, Caty Cole, Dionne Daniels, Hollie Sparrow (21:00-22:00)
15th June In History
1977: The Sex Pistols held a party on a boat as it sailed down The River Thames in London. The Pistols performed 'Anarchy In The UK' outside The Houses Of Parliament resulting in members from the party being arrested when the boat docked later that day. On the same day, Spain holds its first free elections since 1936.
1980: Golfer Jack Nicklaus sets a new tournament scoring record 272 (-8) to win his fourth US Open title.
1982: Riots break out in Argentina after Falklands/Malvinas defeat.
Saturday 15th June 2019
In the Studio 66 Schedule