KSI says he made £7 million in bitcoin then lost it 
YouTube star, rapper and Babestation fan, KSI has gone and blown most of his savings after he was a bit late to the game when it came to investing in Bitcoin. It was all gravy for those who bought in during its infancy but for all those latecomers it proved to be pretty risky, especially for those such as KSI who bought a huge amount right before the Bitcoin crash.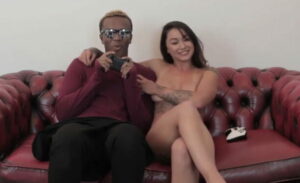 The YouTuber, who is a huge fan of Babeshows star Mica Martinez, admitted to the loss during a podcast interview where he goes into detail about what happened:
"I put £2m into Bitcoin. Well, I say Bitcoin. I put in £2m last year – November, December – but this was into cryptocurrencies. I made £7m and now I've lost it all. It's mental. It's been a full journey, but I had to experience it. I fully understand it now. I put money in things where I essentially leveraged myself and I kinda over leveraged myself to a point where I lost money because of it. There's no point crying over spilt milk."
I mean that's a great way to look at it. I guess the alternative is to fall into crippling depression which would be pretty awful so it seems he's taking it all in his stride. KSI goes on to say that despite his huge loss he still doesn't agree with those who say that investing in crypto is "gambling", stating:
"Bitcoin is here to stay; it is the future. It's just no one wants to accept it. I've lost £7m and I'm still fully crypto."
Another dude who was also appearing on the podcast, told KSI he should "release another EP" to make the money back. Not a bad shout tbf. He's also a pretty huge deal in the gaming world, well known on YouTube for his commentary videos while playing FIFA to his 36m subscribers. Speaking of FIFA, KSI once enlisted the special talents of Mica Matinez during one his commentary videos, where she shot a nude striptease clip before gaming with him.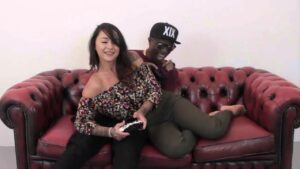 Play your own cheeky games with Mica on cam now!