Jack Whitehall Faces Embarrassment – Another day, another mention of Babestation by a well known celebrity. So far to date, we've had Keith Lemon take a private tour of the Babestation studios, Dom from Radio 1 fawning over Dannii Harwood live on air and Ricky Hatton tweeting about us. There have been plenty more mentions throughout the years but listing them all is an entire blog in itself.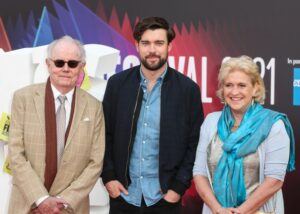 This time it's Jack Whitehall who has been discussing Babestation, or shall we say…his embarrassing mother has! Even though Jack is accustomed to getting more than a few laughs, a recent confession from his mother made him shudder with embarrassment. The 34-year-old comedian, who is the son of actress Hilary and TV producer Michael, has had to deal with his fair share of jokes from his parents but he didn't think he would be faced with something like this…
In the 'Travels With My Father' comedy on Netflix, Jack and his father get themselves into all kinds of mischief, and the pair can be seen joking around with each other. Jack's mother is also used to talking about her well-known son; most recently, she revealed one of Jack's old interests. She revealed to the Sun:
"I remember when Jack was living at home in his late teens and I came down one morning and switched on the TV and it was on Babestation. I stormed up to his bedroom and said, 'If you're going to watch things like that, please have the courtesy to get it off that channel before I get up in the morning'. "Do you know what he said? 'I wasn't, Daddy was watching'."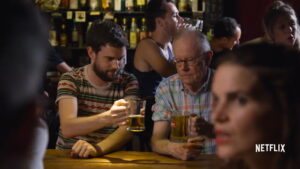 Although Jack Whitehall's mother seems to have no problem disclosing her son's previous love of the late-night topless phonesex, babe channel, it's quite possible that she is doing it as payback for something Jack said earlier in the year. Apparently Jack revealed that his mother has a bit of a habit of stealing things from hotels. He said in his book How To Survive Family Holidays:
"My mother's skill to strip down a hotel room and steal as many items as possible was learnt from the sensei of such things, her mother, and handed down, generation to generation, and it's absolutely something that I have acquired". 
Jack even admitted to stealing bathroom accessories to satisfy his kleptomania. Jack wrote:
"I even try to rationalise it in my own head – 'I don't need these items; I'm lucky enough to be in a position where I could easily afford these things'. I stride into the bathroom thinking, 'If these bastards are going to charge that much for Pringles and Wi-Fi, those shower curtain rings are coming with me'."
He's not wrong. It's like daylight bloody robbery with some of the big hotels.