No discussion about Babestation legends would be complete without mentioning the iconic figure of Miss Dani O'Neal, the First Lady of Babestation. Dani made her debut on Babestation during its early days in 2003 and played a pivotal role in propelling Babestation TV into the limelight. By the time she bid farewell to the babeshows, it seemed that the only people in the UK who were unaware of Babestation's existence were either nuns, monks or liars. A passage from BabeTV's Tumblr captures Dani O'Neal's contribution to Babestation:
"It would be silly to claim that all of Babestation's success was down to Dani O'Neal, but without her, the story could have been very different, and it's very widely acknowledged that she was the first babe to really take Babestation out of the backwaters, give it an 'OMG' factor, and put it well and truly on the radar."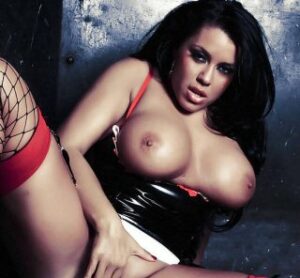 He's not wrong. It's pretty easy in today's times to overlook the significance of Dani's actions back in 2003. When we fast forward to 2020, the live babeshows have become relatively commonplace, and new models joining the industry have a better understanding of the expected public reaction. However, during the early 2000s, the concept of live cheap phone sex taking place on UK TV was a novelty. The babe channels in their infancy weren't just technically challenging, but they also carried a high risk of adverse public reaction. Dani O'Neal was a babe known for boundary-pushing and one of the first models to enter uncharted territory.
When we consider the extent of Dani's XXX accomplishments, her title as the "First Lady of Babestation" is the understatement of the century. Dani O'Neal isn't just a veteran glamour model and talented phone sex operator. This curvy brunette with big tits and blowjob lips holds the title of being the first babeshow model to present a full nude model, interactive, live adult entertainment show on free-to-air British TV. Word quickly spread of Dani's explicit shows which put her and the babenation brand on the map, where Dani remained loyal for 17 years.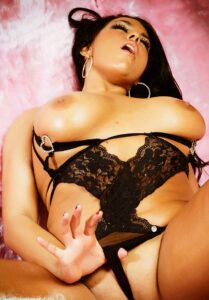 Throughout her impressive career, Dani starred in all kinds of shows and projects. She was present during the iconic Majorca trip. She opened the show of the first ever Partyland babeshow and she kicked off some of the first ever lesbian BSX shows, known back then as Babestation Xtreme. Dani was a top British porn star of her era and she famously starred in a hot video with Leah Jaye in a full on hardcore girl on girl scene. She was also known to get wet and wild with petite Scottish pocket rocket and hardcore porn star Amanda Rendall. Browse the Babestation VIP members area for porn videos of Dani O'Neal along with other veteran babes as seen on sexstation and other babe channels. Access full on hardcore pussy eating, anal, DP, dildo action, feet worship and more!