7 Phrases That Cam Models Love To Hear
It's a given that most men would love to share an intimate and interactive cam experience with a smoking hot cam model. However, that does not necessarily mean that the conversation will automatically flow. In fact, more often than not, a lot of men have admitted to getting tongue tied during a webcam session and what they initially thought would be a steamy XXX porn experience, ended up with them being too shy to ask for what they want. That's no good for anyone. You want to have a filthy dirty experience and the cam girl certainly wants to give it to you!
We've put together a few simple phrases to help you overcome that mental block that can come with phonesex, webcam interactions and C2C.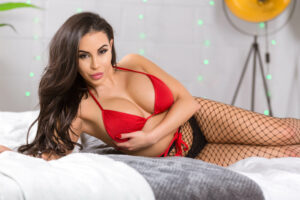 I was thinking about you 
Cam girls absolutely love hearing that you've been thinking about them. It'll make the girl feel desired and will allow you to open the conversation. A good example would be to something such as: "I was thinking about you and it dawned on me that we haven't had a private chat in a while."
Tell me what you want to do to me
This works perfectly if don't quite know what to say but you want to elevate the chat to something more explicit. It puts the dirty talk in control of the cam girl and does it in such a way that is seamless and doesn't kill the mood or get you flustered.
Have you ever done that before
This is an open ended question that you can throw out as many times as you like. If the cam model says "I'd love to give you a blowjob under the table at a restaurant" you can hit her with 'have you ever done that before?' and that allows her to open up the sex chat to all of the explicit things she's done.
The last time we spoke you told me
By remembering a conversation you had with the model, it shows that you care and have paid attention to your previous conversation. Start the chat off with something like "The last time we spoke you told me about a new roleplay outfit, I bet it looks great on you". Not only does that show you listened to her but it also invites the girl to model her new outfit for you.
Send in your buzzes and tips to get to the top of your favourite babe's leaderboard, follow this link for more info.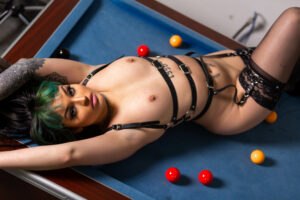 I really admire X about you 
Every cam model has admirable qualities and every cam model likes compliments. Pay attention to the way she moves, speaks, or things she has told you during past conversations and tell her how much you admire her for it. E.g. "I really admire how great our conversations are. Normally I'm quite shy but I really respond well to you."
I love your energy
It might sound cheesy but cam girls love to hear that they have a great energy. Imagine someone coming up to you and telling you "You have the best energy. I always feel better after spending time with you." Wouldn't you feel elated? You can also say things such as "I love your vibe." "I really admire how positive you always are." "I always have fun when I'm with you."
"I saw this and it reminded me of you"
If you find a funny meme or video that reminds you of your favourite cam model, share it with her and let her know it reminds you of her. It lets her know you're thinking of her. Also if you find something on Amazon you think the model will like, send it to her! Be impulsive and find a way to surprise her. You won't regret it!
Try out these phrases today on your favourite cam girl!
Babestation Cams: https://babestationcams.com