It's 2022 and as we get this year kicked off we take a quick look back to the New Year's weekend and what our closest babe channel followers thought about it, using their comments on the babeshow forum thread, 'Reviews Of Last Night's Shows'.  From the live babeshows to the pervcam performances, New Years Eve was packed with hot naked live sex cam shows and phone sex filthiness.  Here's what you missed:
Friday 31st December 2021 Babeshow Reviews
TRAINS55 WROTE:
Morning all and Happy New Year! I thought that it started very well last night on FV!!  Alice Goodwin didn't show up so Sophie Hart was on as scheduled and the amazing Beth joined her as a main girl! Sophie was on 673 for 1 hour 27 minutes and was "naked " a lot of the time with just her grey dress? on! Very nice as usual! She was on 674 for 56 minutes but kept her pants on and there were a lot of top half shots!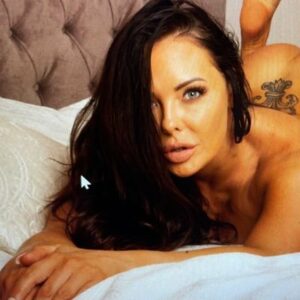 Beth was only on 673 BUT was on for 2 hours 3 minutes and went naked in all three sections: although she kept her bra on in one of her sections BUT oiled up her lovely arse! And in her first section she did one of her famous standing naked shots! A really fantastic girl and gave us a great night as usual from her!
Amber Paige was on 674 for 1 hour 18 minutes and was braless from the start and moved her pants down slightly (on and off) and used her usual positions. Excellent as always BUT still not naked!
Poppy May was also on 674 for 2 hours 30 minutes!! She was wearing a VERY small blue bra and pants plus black PVC boots which were on and off throughout the section! She went topless and braless and took her pants off for 13 minutes and was "naked " except for her boots! Very good as usual and a really nice long section!
And April Mae was on 673 for 59 minutes and looked lovely as always. She used her usual positions and took her black see-through bra off straight away and went fully naked for 44 minutes: most of her section!! There were top half shots for just 15 minutes but mostly full shots in various positions showing off her amazing big tits with close-ups and the rest of her lovely curves!!! A really excellent show by one of my all time favourites and (I think ) her best FV shows! THANKS April and THANKS BS!
So two very good shows but slightly different.
I decided to keep 673 for the great footage of April and Beth! Although 673 was equally good despite Beth not being on.
So a really great start to 2022! Just keep it up now BS!!
I hope that you all enjoyed last night's offering and I didn't miss Alice at all!
Tonight: all I know is that Poppy, Rosey Love and Valentina are scheduled to be on until 5.00am and Piggy Mouth until 6.00am with one of my favourites (Alex Le Tissier!) on the babestationcams webshow! Hopefully we'll find out the complete roster later on!!
GERIISGREAT WROTE:
Here here trains and others who read these all the very best for the year ahead
I echo your thoughts on Alice she wasn't missed last night as April and poppy proved better viewing
Sophie was pretty good just got on with it
Beth just a delight to see as always
It was a good hour of April once she had got out of Alice mode and showed what she can do
Poppy likewise took a bit of time to get going and was reasonable
Saturday 1st January 2022 Babeshow Reviews
TRAINS55 WROTE: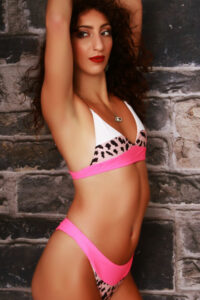 Just a brief summary before I go out for the day.
No Alice or Valentina so Beth was the only main girl! So Azura Ali and Jamie Knight were on a lot: Azura even on until the end of the FV shows!
673: Crystal Candy on for 30 minutes topless: nice. Beth for 1 hour 27 minutes going naked as usual. Alex Le Tissier for 4 1 minutes topless and showing off her lovely 36″E tits and huge arse! Very nice! Georgia Spice on for 50 minutes! going braless. Very nice as well!
And Azura for 59 minutes braless: OK but not one of my favourite girls: too much ink!
674: Beth was on for 1 hour 19 minutes and went naked. Jamie (on twice) for 1 hour 45 minutes and went naked briefly in her first section and for longer in her last section! Very good as is now normal for her!! And Azura was on (twice) for 1 hour 24 minutes braless from the start. Was good and on until 5.00am but not a girl for me!
So a different but good night!
WINSAW WROTE:
Happy new year everyone back after a busy few days over new year weekend meaning I didn't catch much of the babeshows,
Beth was her usual excellent self last night starting the new year lake she ends the last , she really is the bench mark for a good TV show, loved seeing her naked she gets into some excellent positions to really show off her amazing body,
Jamie I really enjoyed fully of energy getting into lots of different sexy positions, was having lots of fun smiling lots, she used different outfits in each section she really does switch things up now it makes her shows so enjoyable, it's so simple yet so few girls manage it,
Azura got a lot of TV covering for the no shows, she looked lovely playing with her cute boobs, lots of smiles, she was a little static at times as think she had to do web at the same time so had the pervcam between her legs most the time on TV ,
A good start to the year for me.