Cheap Phone Sex & Horny Adult Phone Chat
Babestation has been the primary provider of affordable 36p phone sex, adult phone chat, and credit card phone sex in the UK for over two decades. Their services cater to callers seeking hot and hardcore phone sex sessions. Babestation offers a vast selection of dirty talking live phone sex chat babes on their website and TV shows, making them the largest provider in the industry.
Registering with Babecall provides access to the best cheap sex lines with highly skilled and experienced cheap mobile phone sex chat babes who can fulfill your wildest fantasies and give you a good time. Only at Babestation can callers connect on a 121 phone sex chat with the biggest UK glamour babes.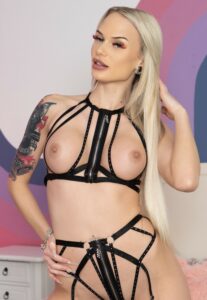 The best babeshow babes, British porn stars and live adult cam girls the UK has to offer, right here. But not only that! No other adult phone sex site has as wide a selection of mobile phone sex babes. We have thousands of hot women waiting for your call, from amateurs at home, to MILF phone sex, granny phone sex and big boobs phone sex, all just desperate for the chance for a sexy 121 sex phone chat with you right now. Check out our phone sex numbers right now.
Babestation, launched in 2002, revolutionized the UK TV industry with its unique concept of live phone sex. The show featured stunning UK glamour models engaging in steamy acts on live television while taking cheap mobile phone sex calls from viewers at home. Fans could call the phone sex numbers displayed on the screen and connect with their favorite model for a cheap sex chat instantly. Babestation was a game-changer that set the precedent for similar shows to follow, and it remains a popular platform for those seeking adult entertainment.
Babestation's success in the adult entertainment industry paved the way for many imitators. Bang Babes, Studio66, Rampant TV, and Xpanded were among the channels that followed the phone sex chat-based format that Babestation created. Despite competition from these channels, Babestation remained successful and is now the last babechannel standing. The perfect girl
As the pioneer of cheap phone sex and adult sex chat TV channels, Babestation can still be seen on multiple channels across SKY TV and Freeview. Users can dial the sex chat line number displayed on-screen and engage with some of the hottest and horniest babes in the UK. The channel has continued to evolve over time to meet changing audience preferences, but its commitment to providing high-quality adult content remains unchanged.
Babestation has revolutionized the way phone sex fans connect with their favourite phone sex lines by taking advantage of new technologies. With Babecall, users can register and pay for 121 phone sex sessions using their credit card, open banking or phone bill, making it easier and more affordable than ever before. Users can call via a landline number or through the Babestation website and even enjoy live sex cam sessions with their favourite Babestation babe. For those who prefer premium rate numbers for cheap UK phone sex, Babestation also offers a selection of adult phone sex numbers that are sure to satisfy even the most explicit fantasies. Additionally, users can easily login to their Babestation account to manage their preferences and payment information and terms of use.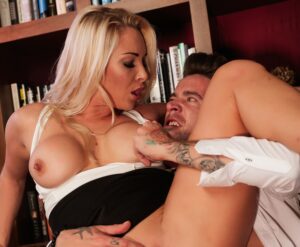 Babestation Adult Phone Chat Categories
It is a common belief that with age comes wisdom and valuable life experience. This also holds true for our mature phone sex operators and granny phone sex who are far from being naive. Our bold grandmothers, mothers, homemakers and older women have honed their skills in providing complete satisfaction to their clients in real life.
They are enthusiastic about indulging in explicit conversations with you, feeling both sexually aroused and ready to go all out to please you to the fullest extent possible. With their experience and expertise, they can be your perfect mistress on the phone.
Our energetic and spirited blonde ladies are firm believers in the saying that blondes have more fun. Despite their charming demeanor, they have no qualms about indulging in passionate and affordable erotic phone conversations, which may involve providing oral pleasure. With their proficiency in arousing and gratifying your desires, it's worth giving our cheap sex chat lines for asian girls blondes a try and connecting with them today.
Our adventurous and lively brunette ladies named amy are eagerly seeking sexual pleasure and have no qualms about expressing it. If you're searching for some of the most explicit and daring UK phone sex conversations, don't hesitate to connect with our excited brunette women on the best credit card phone sex lines presently accessible. So grab your hard cock and start calling.
Should you have indulged in inappropriate behavior, our mistresses will be informed straight away. Enter into a phone sex conversation with our fetish and dom girls right away to undergo an unforgettable penalty. They will confine you, establish authority over you using whips and chains, and in case of unauthorized ejaculation, they will subject you to degradation until you beg for more. Establish contact with one of our fetish and dom girls today on our affordable sex lines to obtain the fitting consequence for your deeds. This disclaimer is our little secret.
Our swingers' phone sex UK lines are popular among female enthusiasts who have a keen interest in experiencing excitement and pleasure. Even on our swingers' mobile phone sex line, women love to share their stories about indulging in swinging parties and massive gangbangs. These stories are fascinating and give an insight into the world of swingers. If you're looking for some fun and entertainment, then tune in now to hear it all! Our female enthusiasts, jeanette, will undoubtedly leave you feeling exhilarated with their thrilling tales of adventure and passion.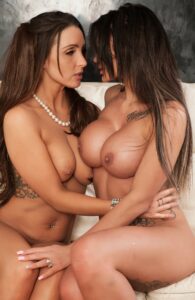 Hardcore phone sex
Our affordable phone sex line showcases sexually confident girls who are eager to explore their passions. Indulge in fast and intense movements, let them perform deepthroat on you, and watch as their arousal intensifies! If you're seeking a sultry yet economical conversation with one of our daring girls in stockings , just dial our UK-based hardcore cheap phone sex lines and give them an experience they'll never forget.
Our lesbian attracted partners are excited to divulge their passionate encounters with you. They take pleasure in discovering each other's physique and aspire to stimulate you with their tales of intimacy. Even though they have a preference for women, they also yearn to arouse you and envision your reaction while narrating their stories. For a great time don't hesitate to contact our girl-on-girl credit card phonesex number for an authentic and explicit depiction of same-sex encounters from our most alluring female partners.
Our experienced women are eagerly anticipating your call. Girl next door British Milf or chav porn MILF in dirty knickers, its up to you our ladies are dedicated to fulfilling your desires. They are eager to provide oral pleasure and ride you until complete satisfaction is achieved, with the fun continuing even after. To attain the ultimate adult pleasure, contact the MILF phone sex number today and allow our passionate MILFs to handle everything.
Physical appearance isn't the sole factor of attractiveness! Women who have smaller tits are well aware of this fact, and despite their lack of volume, they compensate for it with their captivating personality. Connect with these charming ladies who have petite busts through an affordable adult phone chat service to get aroused and enjoy a thrilling interaction.
Our beautiful women are masters at indulging in secret phone sex when their spouses are away. They have plenty of free time during the day to engage in some dirty talk, and our married women are particularly alluring, sexually charged, and wet to receive your affordable adult phone chat call at any hour. It could be the wife from next door.
When it comes to these women, being conscious of being watched while participating in their mischievous deeds is the surefire way to capture their personal interest! Whether they are being closely monitored or putting on a show for a spectator, the voyeuristic phone sex ladies showcased on our platform genuinely delight in being observed – and they also take pleasure in watching others! We love Voyeurism
Our range of options is tailored to suit a wide variety of tastes, including those who have a keen interest in dogging and filth. These people find excitement in the possibility of getting caught or watched and have taken part in several dogging encounters, leading to some intriguing and thought-provoking stories about their experiences that they share during their UK adult phone conversations.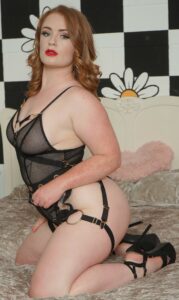 Despite having a fantasy that may thrill us more than anything else, most of us don't take action on it. No matter what kind of kink you may have, our girls are enthusiastic and ready to bring it to life. With their open-minded and passionate nature, feel free to call our credit card phone sex lines today and explore your favorite fantasy without hesitation.
Our phone chat lines dedicated to foot fetishism provide a variety of services that cater to individuals who appreciate the beauty of delicate toes and unclean soles. Our girls derive pleasure from both worshiping feet and receiving worship in return. By dialing our affordable foot fetish phone sex numbers, you can partake in indulgent activities such as toe-licking, foot stroking, or even stomping sessions to fulfill your desires.
Lesbian
Our phone sex chat lines for lesbian live chat are designed to cater to a wide variety of women, including those who identify as lesbians, bisexuals or have had experimental encounters in the past. Our girls derive immense pleasure from sharing their steamy experiences of girl-on-girl and listening to your own lesbian fantasies, regardless of your preferences. Dial our lesbian phone sex chat today to experience some of the most explicit stories from our passionate female callers!
Grannies
Get in touch with the hottest, most willing grannies with the biggest tits and the filthiest mouths. They're the next level up from Milf, can you handle them? Have hot, cheap phone sex with these exciting, older ladies, who have out-grown their inhibitions, thrown off the shackles of youth and are all waiting to talk you through your wildest XXX rated fantasies.
Enjoy GILF related categories on Babestation's phone sex page. Categories such as: GILFS: Greedy Grans and Chavy Nans: Nasty Slag Bags. These hot Grannies can rival any live babeshow babe that Babestation has on the schedule. 
Get in touch with our BBW models and enjoy the assurance of ample curves, voluptuous backsides, and everything big! Our website features a wide selection of attractive BBW ladies from different parts of the globe who take great pleasure in showcasing their buxom figures for your enjoyment. You can rely on our service to offer you a plethora of options when it comes to gorgeous and curvy plus-size women.