If you've never heard of Jonah Falcon before then you're about to find out because this dude just so happens to be the proud owner of  the world's biggest penis. Measuring a whopping 13.5 inches when erect, Jonah has held the unofficial title of having the world's biggest penis for more than two decades, since his appearance on the 1999 HBO Documentary Private Dicks: Men Exposed. Jonah loves his whopping shlong but he admits that taking part in the documentary was probably a huge mistake given the amount of attention he has received since.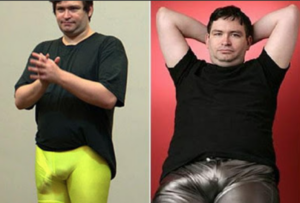 In 2003, Rolling Stone magazine wrote an article about Jonah titled: "Mr. Big: Jonah Falcon's Giant Penis Problem" which he wasn't too fond of. He also appeared on The Daily Show, where he revealed that his foreskin could completely envelop a doorknob. Yikes! Jonah first realised he had a whopper when his classmates used to point at him whilst he was getting changed for PE. After the documentary came out Jonah gave his family strict instructions not to discuss his penis. I mean surely that's a given at any family function right?!
Try putting your big penis to use by enjoying the Babestation VIP members area
Although he wouldn't change the size of his knob, Jonah admits that there are downsides to having the world's biggest penis, including the constant offers to do porn. When asked why he wouldn't consider an X-rated career, Jonah said that he struggles to get fully erect at the best of times, so being in a roomful of people trying to shoot a sex scene would be near impossible for him. He goes on to say that he likes not having to prove himself to anyone:
"The best part of having the world's biggest penis is not having to constantly prove himself. I don't need a fancy car, I don't need a gun, I happily wear a mask, and so on, because I don't have to prove my masculinity to anyone else. I'll wear all pink, dammit!"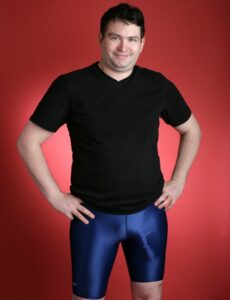 Jonah admits that despite not looking like Brad Pitt he has had no problems finding a sexual partner and he has even admitted to having relationships with some well known celebs. When it comes to downsides, Jonah says that people assume he's a "slut" who just likes to fuck a lot of women. He also gets fed up of people wanting to measure his dick. Surprisingly, Jonah rarely has a problem with partners not being able to take such a huge dick. He says:
"If your partner is excited, they can take a fire hydrant. Look, I've had one partner say that they had tried getting fucked by big cocks, but they always hurt, but I was shockingly easy, even though I am a little thicker than my wrist."
Whether you've got a the world's biggest penis, a teeny peeny or a medium sausage, our babes are always eager to show you a good time. Check out Babestation TV and call our babes for XXX phonesex or head to Babestation Cams for an intimate one on one experience with a smoking hot babe.