If you enjoy camming with hot women then you'll no doubt know the popular cam site Chaturbate. There are numerous webcam platforms out there but Chaturbate is one of the leading webcam sites in the live video market and is host to all kinds of models, from dominatrixes, pornstars and babeshow models to regular girl next door types and MILFs.
Use of Chaturbate is free. You don't have to pay anything to watch the shows or chat, but the girls rely heavily on big groups and tips, which together bring in a respectable wage for the models. Of course, there will always be a few freeloaders hoping to see tits and ass for free, but for the most part, users are more than happy to tip for a particularly good display. By purchasing credits, users can enter private conversations, participate in group chat, or simply tip in open chats to see the women strip topless and nude!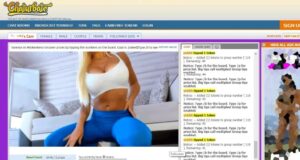 Click the link for more info to answer the question, what is chaturbate?
The webcam models, known as "broadcasters" receive 50% of what they earn on the site. All cam sites work this way. However, the percentage they receive can vary from platform to platform. Users are encouraged to think of the site as a virtual strip club where they can go from room to room, getting to view the hottest women in the world in various states of undress. Just like a strip club, the guy pays the stripper and the strip club takes a cut. It's not a dating site.
A broadcaster's income can vary greatly on Chaturbate. For some who treat being a cam girl as a serious business and devote themselves to being the best entertainers they can be, it can be anything from a bit of extra cash to huge life-changing amounts. It isn't all about looks either. People assume you have to have won the genetic lottery to be a successful cam girl but that just isn't the case at all. Cam girls just need to have an allure, something about them, to keep users interested and keep them coming back for more. Webcam models don't need to have fake tits and a Pornstar persona to succeed on Chaturbate. A model simply needs to be open to exploring her callers fantasies and offer a variety of activities, whether that be different roleplay scenarios, games, toys and outfits.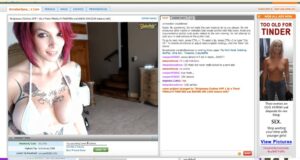 Click this link if you're interested in knowing more on the subject and are looking for a webcam modelling job , 'What is Chaturbate?'
Just as Chaturbate models vary, so do the users. The platform attracts users from all kinds of backgrounds, primarily men, but sometimes women and couples. Many male users are married or in long term relationships but there are also plenty of young single men who seek the services of an attractive cam model. Almost all Chaturbate broadcasters accept tips, which are traded using the site's virtual currency, called "tokens." Each token costs around $10 to purchase and is worth around $5 to the model who receives it.
Broadcasters accept tips of any amount. The bigger the better! However, typically the cam model will provide some sort of "tip menu" that indicates a goal amount that users will all chip in to achieve in order to fulfill a specific request. E.g. 100 token for an anal dildo show. Another popular request on Chaturbate is the use of sex toys, especially the ones that can be remotely controlled, such as the Lovense Lush Vibratoy as seen on Babestation. The similarities between Babestation Cams and Chaturbate is uncanny. Both platforms offer private cam shows, their own currently and the ability to tip and control the cam girl's sex toy remotely.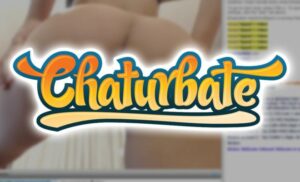 Whatever you're looking for from your experience, you can find what you're looking for. There is a huge choice when it comes to cam platforms but if you want British porn talent as well as international models, Babestation Cams offers you variety without the hard sell.
See many of our babestation24 babes, our gallery girls and our pervcam performers and daytime divas on chaturbate right now!