For all you history buffs and live babeshow buffs, here's the perfect blend of trivia and nostalgia.  Originally posted by M-L-L in the forum entitled, 'Babestation On This Day…' and we've collected a weeks worth to show you right here.
17th October
1814 The London Beer Flood disaster, at the Horse Shoe Brewery, Tottenham Court Road.
9 people are killed when a 22 foot high wooden fermentation tank bursts, the blast opening several more adjacent vats and releasing a 320,000 gallon tsnumai of hot fermenting ale which collapses the back wall of the brewery and releases a 15 foot high wave of beer destroying many surrounding slum tenements and houses.
Some relatives of those killed exhibit the corpses for money.
In one house, there are so many visitors that the floor collapses, plunging all the visitors into a cellar filled waist-height with beer.
One victim dies of alcohol poisoning some days afterwards, a result of consuming too much of the free liquid accumulating in the streets and cellars.
The smell of beer persists for months in the streets.
Avoiding prosecution, as the accident is deemed "an Act of God", the brewery company is also able to avoid bankruptcy by reclaiming the tax already paid on the beer from the government, as well as receiving compensation for the lost beer.
Wooden fermentation casks are thereafter phased out in favour of concrete vats.
In 2015, Babe channel viewers were raising a glass to…..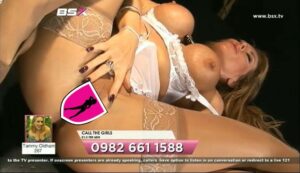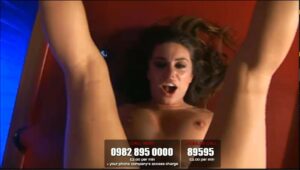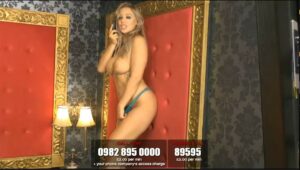 Beth BSX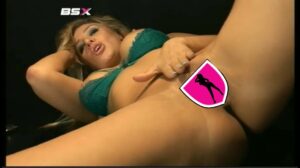 …and from 2017, Jada BSX babeshow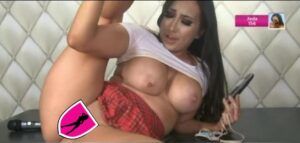 LUCY ZARA'S BIRTHDAY
2010 Studio66 (S66) Schedule
Breakfast – Anastasia Stevens
Daytime – Becky Roberts & Vikki Thomas
Nighttime – Ashley Emma, Charlie O'Neal & Sophia Knight
18th October
1867 The United States takes formal possession of Alaska from Russia, paying $7.2 million for it.
Looking for big spenders on BS babeshows in 2013….
Jada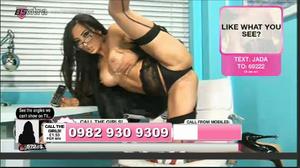 …and 2014,
Jada BSX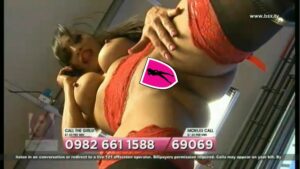 2010 Studio66 (S66) Schedule
Breakfast – Sophia Lares
Daytime – Becky Roberts & Alice Goodwin
Nighttime – Charlie O'Neal, Hazel Bond & Sophia Knight
19th October
1812 Napoleon Bonaparte's forces begin their retreat from Moscow.
From 2013, here's
Jada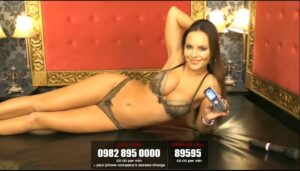 2010 Studio66 (S66) Schedule
Morning: Cara Brett
Daytime: Kitty Lea, Vikki Thomas
Nighttime: Ashley Emma, Dionne Daniels, Hazel Bond
20th October
1714 George Ludwig of Hanover crowned as Britain's King George I.
From 2015,
Ella Mai Unleashed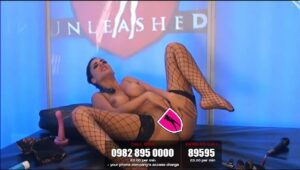 2010 Studio66 (S66) Schedule
morning: Anastasia Stevens
daytime: Alice, Cara Brett
nighttime: Caty Cole, Mica Martinez, Sophia Knight
21st October
1805 Battle of Trafalgar : British admiral Horatio Nelson defeats a combined French and Spanish Fleet.
Nelson is shot and killed during the battle.
From 2013,
Preeti
Preeti & Georgie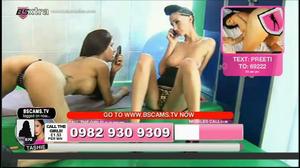 2019 – Ladbible reports U.K man wants to track down Babestation model so he can leave her £2000 from his will.
2010 Studio66 (S66) Schedule
Breakfast – Rachel Louise
Daytime – Kitty Lea & Vikki Thomas
Nighttime – Charlie O'Neal, Sophia Knight & Rachel Louise (21:00 – 02:00)
22nd October
1910 Old Bailey, London : Dr Crippen is convicted of poisoning his wife, and is subsequently hanged at Pentonville Prison.
From 2013 on the Babestation Babeshows,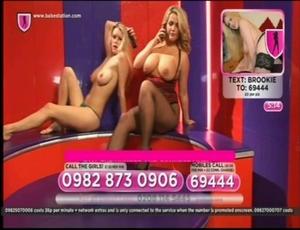 Jada
Preeti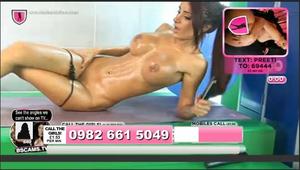 2010 Studio66 (S66) Schedule
morning: Anastasia Stevens
daytime: Alice, Sophia Lares
nighttime: Ashley Emma, Delta White, Dionne Daniels, Michelle Thorne
23rd October
1739 War of Jenkins Ear : British Prime Minister Horace Walpole under political pressure reluctantly declares War on Spain, after years of tension and commercial disputes over merchant shipping and trade with Spain and Spanish America.
(Robert Jenkins, merchant ship captain, claimed he had his ear severed by Spanish coast guards who boarded his vessel in 1731 and discovered contraband goods).
From 2013 on the Babestation babeshows, Preeti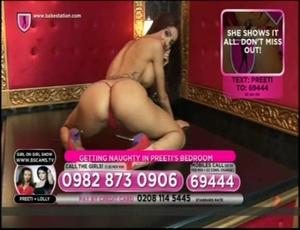 …and from 2014, Jada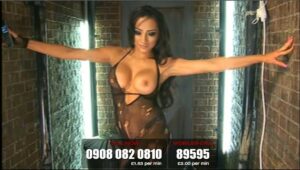 2010 Studio66 (S66) Schedule
Breakfast – Cara Brett & Sophia Lares
Daytime – Becky Roberts & Vikki Thomas
Nighttime – Ashley Emma, Charlie O'Neal & Sophia Knight