All -Time Studio66TV Babeshow Queen
S66cams started way back in 2010 EliteTV and changed its name to Studio 66 TV and then finally an abbreviated S66cams. Unfortunately, it all came to an end in November 2022 when the studio closed down.
The Babe show forum is the popular forum for fans of the UK babe channels and at the close of each year, they hold votes for the popular babes in various categories. This year they held a special vote for the all-time S66 ultimate babe and of course, this would be the final vote. After initial votes, the final 16 were announced. Its a mix of daytime and night babes and many names that you would recognise as they have also starred at Babestation such as Caty Cole, and Anastasia Harris. Did you know that daytime uber babe and Brazilian beauty Fernanda Ferrari made her babeshow debut on Sexstation ? How on earth did we let her go?
All -Time S66cams Babe show's Queen First Round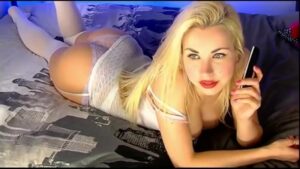 Clare Richards (1) v Evelyn (16) v Emma C (16)
Anastasia Harris (13) v Becky Roberts (8)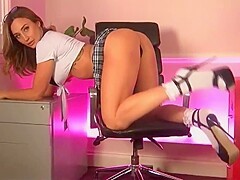 Cara Brett (4) v Dionne Daniels (9 )
Paige Green (12) v Lola Knight (5)
Rebecca Kelly (3) v Kandi Kay (14)
Caty Cole (11) v Hannah Martin (6)
Sophia Knight (7) v Sophia Lares (10)
Adele Taylor (15) v Fernanda (2)
For the quarterfinals, it came down to
Clare Richards V Anastasia Harris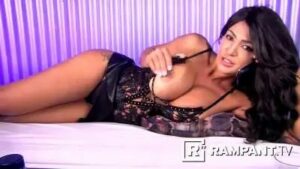 Cara Brett V Lola Knight
Rebecca Kelly V Caty Cole
Sophie Knight V Fernanda Ferarri
(This pic of Fernanda courtesy of Rampant TV)
The semi-finals were was very surprised to see Rebecca Kelly knocking out Caty Cole.
The Semi Finals came down to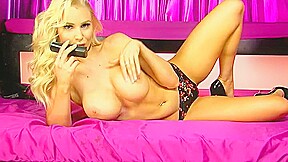 Clare Richard v Cara Brett
Rebecca kelly vs Fernanda Ferarri
Then came to the grand final of the Studio 66 All-Time Queen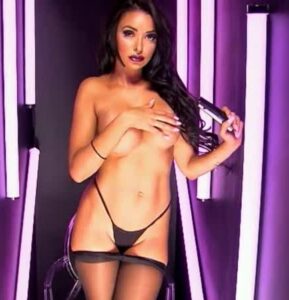 Between:
CLARE RICHARDS v REBECCA KELLY
The winner of the All-Time Studio 66 Queen: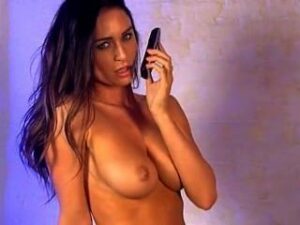 Clare Richards
Clare began working at Studio66 in September 2011. She started by working on the dayshows and then transitioned to the nightshows in January 2012. Eventually, she only worked on cam shows before retiring from Studio66 in March 2021.
Top Forum poster wrote a fitting tribute to Clare:
"This is the UK Babechannels nightshow lady that had all the tools, all the skills, the perfect body and the power to inspire the most intense and authentic of imagination.
Through every move, every look, every pose and every word spoken in telephone nightshow chat it will always be Clare Richards that stands the test of time like no other.
The power of her gaze alone would be enough to turn the hardest of hard men to utter jelly. Combine it with the most alluring, enticing, sensual, captivating, stirring, erotic, steamy and sexual of body language and it was more than just viewing. It became an experience.
Add in her articulation of verbal expression on the phone and it felt other worldly in its magnificence.
Clare was not the typical nightshow babe because nobody and I mean absolutely nobody I have seen prior or since had her magnetic power.
Drawing me in and leaving me utterly spellbound.
She created such raw sexual tension it's a wonder television sets and the telephone network could stand the strain.
One particular night stands alone.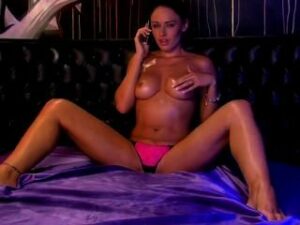 An oily strip to full nudity and writhing around in all manner of poses and positions. Clearly not satisfied she then moved over to the shower for a nude stint in there to boot.
I spent an obscene amount of money that night talking to her.
Do I regret it?
Do I hell I was running on adrenaline for literally days afterwards.
Only Clare did that to me.
Only Clare.
She was an absolute phenomenon the like of which we will never see again.
Only Clare Richards"
Congratulations to Clare for winning such an iconic title and also to all the other 15 finalists who made it such a memorable night!
A fitting end to the live babe show that Studio66tv.
(If you like getting to know these Studio 66 babes and want to see more babes from further afield, check out what Babestation Germany has to offer at Babestation24.)