Adult entertainment has evolved in many ways than its pioneers could not have imagined. Fans of pornography now have an unlimited array of options to get off sexually. Sexual satisfaction comes in many forms, with every individual having a unique approach and set of needs. While the industry is riddled with hardcore porn content, there's no denying that it all started with a relatively modest offering in the form of soft porn.
Is Soft Porn Still Alive?
Soft porn assumes the role of a black sheep in the world of adult entertainment, but that is not to say that it's no good. You probably think that softcore adult videos are those stuck in video stores in VCRs and DVDs, and you may be right. Nonetheless, it's inaccurate to say that it's a dying genre. Soft style is still here, and you should be paying attention.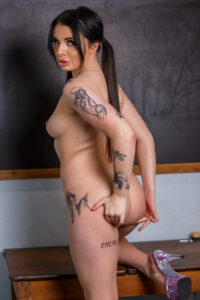 What Is Soft Porn?
Soft porn refers to pornography that showcases a sexual act between two or more individuals. But the glaring difference to that of the classic hardcore style we're used to seeing is that there is no explicit showing of nasty, violent, or rough sex. To put it in context, you won't see a "very detailed" presentation.
Soft porn is characterized by the avoidance of shooting the genitals, erect penis, or an open vulva. The reason for this propensity is that the earliest forms of soft porn were meant to be shown on cable TV, which means that stuff like actual penetration and anal were too harsh or unpleasant. Well, one can say that soft porn is like the PG-13 version of what we know as the hardcore variety.
The constant thing in adult entertainment is nudity, but the way it is showcased is world's apart when you look at softcore and hardcore porn. Yes, softcore is nude; if there isn't any, then it wouldn't be called porn at all. Nonetheless, the level of nudity is at what we like to call as "within societal norms."
Check out what XXX Hardcore and softcore content that Babestation has for all it's VIP Members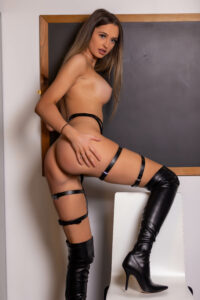 Soft Romantic Porn
At the forefront of soft porn is the "romance" genre. In a nutshell, it's that type of porn content which emphasizes the romantic side of sex. Some people will put it as "making love" instead of fucking. Soft romantic porn puts a premium of foreplay, i.e., kissing the neck, scratching the back, massage. The scenes are centered on the sexy stuff, making the viewer imagine and visualize an actual sexual encounter.
You may want to call it as a watered-down iteration of hardcore porn, but there's nothing wrong with it. The truth is that there are millions of porn fans out there who are willing to spend money on soft romantic porn scenes and would prefer them over intense and hardcore scenes.
There's no indecent detail in soft porn. Nevertheless, the term "indecent" is quite a subjective term. It's like when you call something as taboo, but other people see it as usual. With soft porn, you expect a lot of kissing that lasts a couple of minutes. The emotional attachment between the couple characterizes most of the scenes. Nevertheless, it's still fake since they're merely actors paid to up the ante when it comes to emulating real sex.
One thing that separates soft porn to that of hardcore scenes is that the former will make you want more even if you've been watching a boatload of it. The reason why you'll keep wanting more is that the scenes are diverse and varied. You don't feel like you've had enough of it. If you're used to spanking, bondage, anal, and choking, then soft porn will make you realize that there is something more modest yet exciting about adult entertainment. After all, pornographic content is just a matter of preference. Soft porn offers a different yet intriguing take.
Keep updated on all new content as it is uploaded!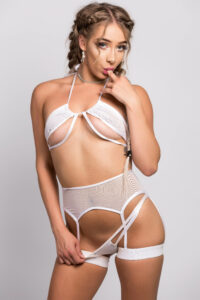 The Emergence of Soft Lesbian Porn
One of the fastest rising genres in adult entertainment is that of lesbian porn. As the term suggests, the theme of the scenes or videos is girl-to-girl action. You'd be surprised to see the number of videos showcasing lesbian action, both presented in softcore and hardcore.
So, what makes soft lesbian porn a worthy proposition to XXX fans? For starters, women are becoming more liberal and open about their sexuality. The attraction to the same sex is no longer limited to gay porn. The truth is that lesbian porn is gradually making strides to keep up with the mainstream XXX rated genres, i.e., gay, couple, mature, teen, and others. Sexuality and gender preference may have been quite controversial topics a few decades back, but the acceptance of same-sex relationships and freedom of expressing one's preferences in sex have changed what society deems as taboo.
If you're into lesbian porn, then you should consider the softcore variety. There's a considerable difference between it and hardcore lesbian action, most notably the exquisite adult entertainment experience. Softcore lesbian is renowned in the adult entertainment industry as having the highest quality content, with videos produced by high-end studios with an emphasis on showcasing the attractiveness of the models through professional makeup and sultry lingerie. Soft lesbian porn implies that there's no up-close shots and video and penetration. The focal point is to make every scene as romantic and classy as possible.
Just like hardcore, soft porn will give you enough satisfaction for an orgasm. You get turned on by it and will make it worth your while. If you want something fresh to the eyes, consider soft porn as your next subscription.