Every couple has different needs and sex drives. While some couples like to engage in sex as often as possible, others enjoy emotional intimacy without sex. In other words, there's no "normal" when it comes to the frequency of sex in a relationship. However, if you find yourself masturbating more often when your partner is not around, chances are you might be experiencing sexual dissatisfaction. Most people masturbate to release sexual tension or because they desire sexual gratification. It's also common for people to masturbate when they're in a relationship but are not interested in sex with their partner at the time. However, masturbation isn't just about getting off – it has numerous benefits for your sex life and relationship with your partner.

Common misconceptions about masturbation
Masturbation doesn't mean your relationship is in trouble. It's a healthy and enjoyable way to explore your own body and can be a great way to connect with yourself.
Sex isn't the only way to connect with your body. Masturbation can help you become more comfortable discussing your desires with your partner.
It doesn't make you less attractive to your partner. Instead, it can help you feel connected and satisfy your own sexual needs. Plus, it can increase your self-confidence and sense of satisfaction.
– It's not wrong or dirty. You should be proud of the body you're capable of loving, and masturbation is no different.
– It can help couples become more comfortable discussing their desires with each other. Talking honestly about sex can help prevent any problems or issues from arising in the future, so why hide anything?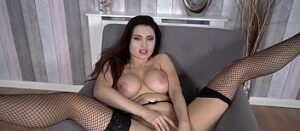 Can masturbation cause an issue?
Before you get into a relationship, it's important to discuss self-pleasure with your partner. This will help ensure expectations are clear and everyone is on the same page. Setting boundaries and respecting each other's individual needs can go a long way in maintaining healthy self-pleasure habits. Acknowledging that self-pleasure can be a healthy, normal part of an intimate relationship is also key. Use self-pleasure as an opportunity to explore pleasure and understand your body better. By embracing self-pleasure as part of your relationship, you can foster intimacy and build trust between the two of you.
How to make room for masturbation in your relationship the 'healthy' way
If you're in a relationship, it's important to make room for masturbation. Self-pleasure can be a great way to feel connected to your partner, express your sexual desires, and relieve tension. However, it is vital to set boundaries and make sure both partners are comfortable. When talking about self-pleasure activities, it's important to discuss what both of you enjoy. This will help keep the activity healthy and dynamic instead of boring or routine.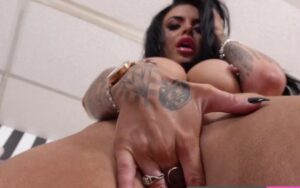 Don't depend on your partner for all your a sexual satisfaction
It's important to be open and honest with your partner about the role self-pleasure plays in your life. If you are masturbating regularly and your partner is not, it can be hurtful and frustrating for both of you. Instead, it's important to communicate openly about masturbation and its importance in your sexual health and happiness. It's also a good idea to explore masturbation together, whether that means masturbating together or using toys during sex. This can strengthen your relationship and build trust and understanding between partners.
Masturbation can be a great way to explore what turns you on and learn more about yourself sexually.
It can help improve your sexual satisfaction by giving you an intimate perspective on your own body.
Masturbating regularly can help reduce stress and boost body image.
It has been shown to strengthen the sexual and emotional connection within a relationship, as it allows you to become more aware of your body and its needs.
Masturbating can also help you explore your fantasies through self-pleasure, giving you a chance to explore and express yourself in ways that may not be possible with your partner.

Masturbation is great foreplay
When masturbating with your partner, you can both enjoy an exciting and low-pressure sexual experience. It can also help reduce performance anxiety or stress by allowing both partners to have an enjoyable sexual experience. Masturbation is fantastic foreplay that can help both partners get sexually aroused before having sex.
Couples that masturbate together… Masturbation can be a great way to explore your own sexual pleasure and It is also beneficial for both partners to have an understanding of the pleasure they can provide each other. When you masturbate, you learn how to communicate your desires to your partner, which is essential in a healthy relationship. By masturbating, you can open up conversations about what feels good and give both partners the confidence to express themselves in bed. However, It's important to remember that self-pleasure is not a replacement for sex with your partner.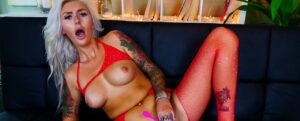 Did you know that the Babenation models are experts in self pleasure and masturbation. Let them show you their ways via Pervcam where they will tease their shaved pussy to climax and turn you on with explicit phonesex. If you prefer sexting, our babes love to get your cock hard with XXX text chat. Alternatively, you can sign up as a VIP to gain access to thousands of British porn videos starring the top live Babeshow girls.