Unveiling the World of PMV – Porn Music Videos
Have you ever stumbled upon a video that combines pornographic content with popular music? If yes, then you may have seen a PMV AKA Porn Music Video. In this blog, we'll delve deep into the world of PMVs and explore everything there is to know about them.
What are PMVs?
PMVs, or Porn Music Videos, are a type of adult content that combines explicit video footage with music. The creation of PMVs requires the synchronisation and editing of explicit videos with music, often resulting in a creative and artistic product. Platforms such as YouTube and PornHub host a variety of PMVs. While they have gained popularity in recent years, the legality of PMVs remains highly debated. Some argue that they violate copyright laws as they use copyrighted material without permission.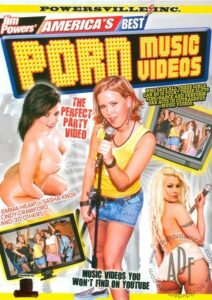 (Watch your favourite big boobs phone sex babes in PMV content we have the names at the bottom of this blog)
Definition of PMVs
PMVs, or Porn Music Videos, are a type of adult content that combines porn videos with music. These videos are often created by fans and uploaded to various adult content websites. They typically feature explicit sexual content and may include scenes from popular TV shows, movies, or video games.
However, the creation and consumption of PMVs can be controversial due to concerns about copyright infringement. Therefore, it's important to approach adult content with caution and respect for all parties involved. While PMVs may be an enjoyable form of entertainment for some, it's crucial to remember the potential harm that can come from sharing and distribution of sexually explicit material.
History of PMVs
PMVs, or porn music videos, are a type of video that combines explicit content with popular songs or music. They originated on online forums and were initially created by amateur video editors. In the early days of PMVs, mainstream music was often used, but as the trend grew, original music and remixes became more common.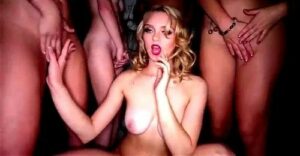 The popularity of PMVs has sparked debate about their artistic merit and ethical implications. Some view them as a form of fan art, while others argue that they objectify performers. Despite this controversy, PMVs continue to have a dedicated following and are a notable part of the adult entertainment industry.
Why are PMVs Popular?
PMVs offer viewers a unique visual and auditory experience that combines music and adult content. They provide an escape from the monotony of traditional pornographic material and create a sense of community among viewers, where they can connect with creators and each other through online platforms. PMVs are also seen as a safe space for exploring a person's sexuality without fear of judgment. The surge in popularity of PMVs has prompted the creation of dedicated websites and social media accounts for both creators and viewers, providing them with a platform to share their work and interact with others who share similar interests.
Popularity among Audiences
PMVs, or Porn Music Videos, have become popular among audiences due to their unique and visually appealing nature. They offer a fresh way to enjoy adult content by combining music with pornographic visuals. PMVs also showcase a level of creativity and artistry that traditional porn may not provide, making them more appealing to certain viewers.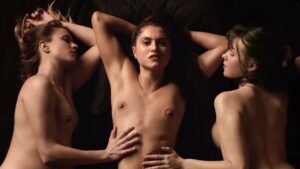 Popularity among Porn Producers
One of the reasons why PMVs have gained popularity is their appeal among porn producers. They offer a new and exciting way to showcase their content and attract viewers. PMVs can feature popular music, which can help to attract a wider audience, and they allow producers to showcase their editing skills and create visually engaging content. PMVs often incorporate multiple scenes or clips, giving viewers a variety of content in one video. As more producers experiment with this format, it is likely that the popularity of PMVs will continue to grow in the world of porn production.
How are PMVs Created?
PMVs are created by combining pornographic video footage with music to create a new artistic expression. The process of creating a PMV involves finding the right music track that complements the visuals, and then using software tools to edit the footage to match the beat and rhythm of the music. Once completed, PMVs can be shared on various online platforms such as Pornhub, XVideos, and Reddit. While there is some debate over their artistic merit, PMVs have become increasingly popular in recent years due to their unique blend of adult content and musical expression.
Techniques and Software Used for Creating PMVs
The most common technique used for creating PMVs is video editing software such as Adobe Premiere or Final Cut Pro. Creators may also use special effects and filters to enhance the visuals of the PMV. The choice of music and video clips can greatly affect the overall tone and mood of the PMV. The process involves sourcing music and porn clips from various websites and then combining them to create a seamless video. Some creators also use audio editing software like Audacity to fine-tune the music tracks used in the PMV.
Types of PMVs
Traditional PMVs are created by fans or amateurs who sync explicit video clips with their favorite songs. Professional PMVs are high-quality music videos that feature adult performers and graphic content and are created by studios or producers. Audiovisual pornography is a sub-genre of PMVs that focuses on the audio-visual experience, combining erotic sounds with visual stimulation for maximum pleasure. Animated PMVs use animation to create explicit and provocative videos. Lastly, mashup PMVs combine scenes from multiple sources to create a unique and video experience for viewers. Whatever your preference may be, there's a type of PMV out there for everyone looking to explore this exciting world of adult entertainment.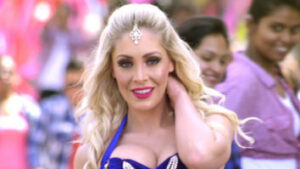 Risks and Concerns Regarding PMVs
The lack of regulation around PMVs means that creators may use copyrighted materials without permission, leading to legal issues. Sharing or distributing PMVs without consent can also have legal consequences. Therefore it is important to be mindful of the content we watch, create or distribute over the internet, and how it impacts our behaviour as well as the impact on society as a whole.
To sum up…
While techniques and tools used for creating PMVs vary widely, users must be aware of the risks involved in accessing them online, including exposure to malicious content and legal concerns regarding copyright infringement and piracy. At the end of the day, it's important to exercise caution while exploring this genre of adult entertainment.
While this isn't a PMV as such, did you know that some of the Babestation TV girls have starred in music videos throughout the years? Who knows, perhaps there's a babeshow PMV edit out there somewhere. Check out the blog, Babeshows Babes In Music Videos to find out more about some of the babe channels models who have featured in music videos.
British girl on girl pornstar Reede Fox starred in Soulwax's video for E-talking
Blonde glamour girls Goddess M and Dallas Morgan starred in Giggs' artistic video for the song 'Baby' in 2019.
Ashley Emma stole the show in Ghaati Trance's 2016 video for Pushkar Jog.
Dani O'Neal, Tiffany Chambers and Donna Duke were the main stars in Doom Man's 2008 classic song 'Have You Any Flows'.
Jemma Jey & Porcha starred in 50 Cent feat Justin Timberlake's video – Ayo Technology.
Porcha is popular among recording artists. She featured in David Guetta's 'The World is Mine' video where she dresses up as a sexy nurse.