MILF a.k.a Mom I'd Like to Fuck! If you've never heard that acronym before where have you been!? If you like it, you're going to love the rest of this blog!
Mature sex cam girls are on a completely different level when it comes to providing a sensual show to their viewers, full of experience and a lot of mature fun! They do not bask on those superfluous trends, no, they know exactly what you want, how to give it to you and how to make it last!
It's only natural that with so many years of experience under their belt, that they would be absolute experts when it comes to sex, showing off their best angles from their unbelievably beautiful bodies and, of course, how to drain every last bit of cum out of you.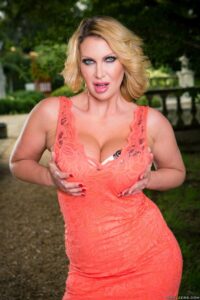 A MILF is much more than a mature, sexy woman, they are goddesses that bring the timeless art of aphrodite to light, with a level of enticement and sensuality like you've never seen before.  Whether you like to watch mature cam girls for the experience they provide, for their maturity, their insanely perfect bodies or, simply how they touch themselves as they talk to you, there is a MILF for everyone so, let's take a look at some of the best!
Tattooed MILFS
It is undeniable that, for a lot of people, tattoos are an incredibly sensual asset to have! They portray power, rebellion, beauty and art but, in other words, tattooed MILFs are the bad girls of the bunch and they definitely intend to show it!  It's incredibly mesmerizing to watch them move their bodies and moan in pleasure as you appreciate every curve and every piece of art that they have on their body, they are a sensual painting, ready to be enjoyed.
Sabien is the perfect example of what a fiery rebellious MILF can look like! She has flaming red hair that will burn you with every flip, most of her body is filled with beautiful tattoos and, most importantly, she absolutely loves to get kinky and wild!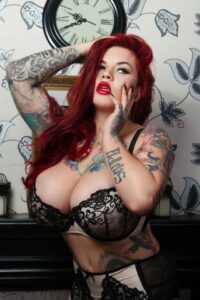 If you are the kind of viewer that loves to be dominated and loves to get kinky, then Sabien would be the expert that will teach you a lot of what you once thought you knew!
HayleyHazard is very much a rocker MILF. She has a bold look to her that makes it very hard to take your eyes off of her. She's absolutely stunning with the right curves in the right places, not to mention the beautiful butterfly, sitting on her lustful ass.
She's definitely not only beauty though! With 10 years of experience as a pro dominatrix under her belt, she is sure to give you what you want, dominating and, perhaps (but most likely), teach you a thing or two about what it takes to be her joy toy.
Au Natural MILFS
For those viewers that prefer a MILF that looks like they could be their neighbour, the Au Natural MILFS is a perfect choice!  They might seem like they blend in perfectly with the crowd in the outside world, however, once behind closed doors, they show their true flaming colours!
Vaux is as pure looking and as innocent as they come! She's a farmer gone naughty and one that you won't want to miss! She's the kind of farmer woman that might look regular to the outside world but, under closed doors, she will put on her best stockings and will just go wild!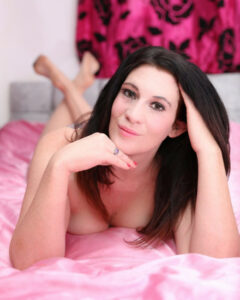 She'll drive you absolutely crazy with her well-toned body, her dirty naughty talk and, most importantly, her movements, moaning and sexual acts.
Jana is the typical hot MILF next door, however, with a very sensual twist! She absolutely adores getting to know new people and, she definitely knows how to keep up a good and enticing conversation.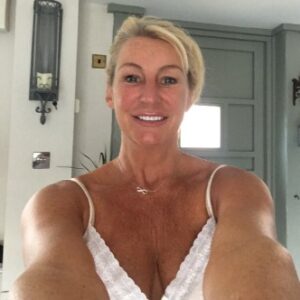 As someone that goes to the gym often, it's only natural that her body is one of her best assets and, for very good reason! Well toned, with a perky booty and fantastic natural breasts, she is bound to drive you wild with every conversation!
MILF Dolls
MILF dolls are exactly what the name suggests: MILFS that look like stunning dolls! They perfected their appearance in such a way that you will struggle to keep yourself from exploding when talking to them! They look like unbelievable dolls and, as such, they are held on pedestals by most viewers and, for very good reason. Whether you're looking for the perfect blowjob lips, the big breasts that you can motorboat or, a big booty that will clap with every movement, you'll find them all with the MILF dolls.
TanyaLucie is one of the most beautiful enticing MILF dolls out there. She has the perfect luscious lips, the curves that drive you wild and breasts and booty that will make all of your dreams come true!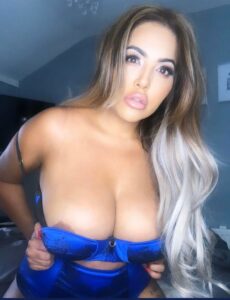 Not only is she absolutely stunning in every possible way but, she's also an exotic dancer and has been in the adult world for a long time so, you know that her movements are bound to hypnotize you the more you watch her! Whether you want to watch her for her beautiful body, her fantastic shows or just for the fact that she loves to have a good conversation, she will surely satisfy you in every single way.
If you've ever fantasized about a cabin crew member that was naughty and also knew how to do lap dances then, you're in luck because ScarlettMILF is just that! She's worked as a cabin crew before and an international lap dancer as well so, she has years of experience being the MILF that everyone dreams of! She has experience in many different kinds of fields such as swinging, bisexuality and more therefore if you are looking to have a naughty talk and still learn a thing or two, she is the one to go to! With her massive tits, a passion for anal and a lot of sex toys, ScarlettMILF will surely give you the show that you've been looking for!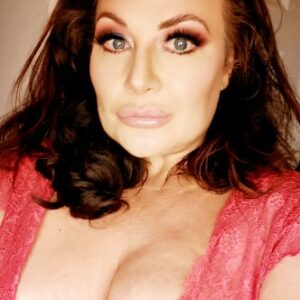 See all of the filthy MILF content that Babestation has to offer by becoming a VIP member now!